Lower School Athletes To Watch

Soccer: Julia Spada '24
Groton Girls Soccer welcomes a new member onto its team: Julia Spada '24. Julia has played soccer for most of her life, and currently plays center-back and holding midfield for her club team, FC Stars ECNL. Although technically a defensive player, she considers herself to be a utility player, ready to sub in for any position if needed. Julia has always been the younger player on a team, but that does not stop her from competing at a high level. "[I've] built up a toughness playing with older girls by being strong mentally and not letting mistakes get to me." As a young player with a strong mentality, Julia has great potential to impact Groton's girls soccer in the years to come.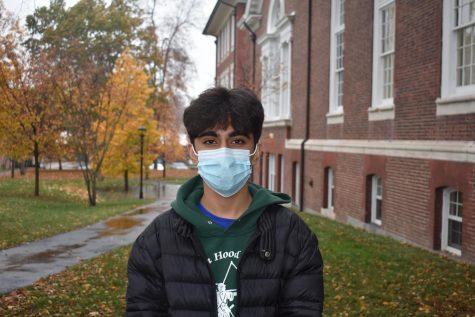 Cross Country: Ayur Vallecha '24
Ayur Vallecha ran for his school team for 4 years, and he transitioned from short-distance sprints to cross country running just last year. To prepare for this change, Ayur challenged himself to 3-weeks of high-altitude running in Colorado during the summer. Coming to Groton, Ayur has hopes to break his personal records, specifically his 5:06 time for the mile run. "I have been on the team for just three weeks, but in that little time, I've made friends and I really feel like I fit in on the team," said Ayur. An early-season concussion initially posed a challenge for Ayur, but he is now up and running, ready to make it a great year for him and the team.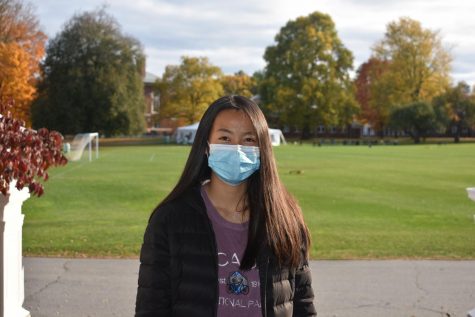 Volleyball: Alicia Guo '24
Third-former Alicia Guo is no foreigner to Groton's volleyball team. As a second former, she was the youngest player on the team and has become one of the team's most valuable players. She has played volleyball for 4 years, both at Groton and beyond. As an outside hitter, her vertical jump is an important asset in order to hit winners for the team. "I improved my vertical which really helped me hit the ball downwards because I could get higher in the air." With her powerful spikes, Alicia is bound to score many points for the team in the seasons ahead. 
Leave a Comment