A New Face In the Athletic Center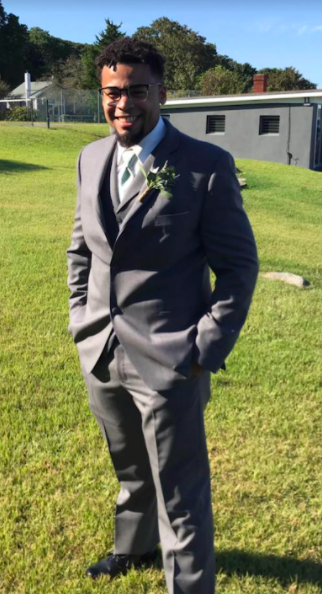 This winter, Daniel "OJ" Ojeda joined the Groton Athletics Department as a strength and conditioning coach. In his short time on the Circle, OJ has established himself as a dependable and committed member of the Athletics Department. Currently, he works with athletes in Groton's strength and conditioning activity, aspiring to reach his goal to "create a trusting relationship with athletes." Before Groton, OJ received his undergraduate degree at the University of Massachusetts Lowell, where he majored in exercise physiology. He continued his education at Merrimack College, where he received a master's degree in exercise and sports science. Following his education, he worked for five years as a personal trainer, and one year as a strength coach. 
For OJ, joining a prep school atmosphere like Groton's was an easy transition after completing a fellowship at Phillips Exeter Academy. Although he has never worked a formal position at a school, he understands the dedication that students have to their exercise, and is extremely excited to work with the students at Groton. He is especially thrilled to be part of the tight-knit community that Groton has to offer and looks forward to working with more students in the future. 
Being a strength and conditioning coach, OJ is devoted to providing students with a dynamic, exciting environment. Rather than tiring athletes with repetitive exercises, OJ enjoys creating varying exercise routines that his athletes can perform. He strives to improve by 1% every day and hopes to instill his ambitious mindset in the budding athletes that he works with. 
Aside from strength and conditioning, OJ has led the Movement Over Zoom program. The program, which targets both remote and in-person students, is an optional offering that provides students with the opportunity to fit exercise into their schedules. He enjoys changing up routines to focus on different areas of the body, and making practices more engaging. OJ has found much joy in leading this program and hopes to continue providing such athletic programs. In addition, OJ shares responsibility for the Groton Athletics Instagram with his colleagues on the Sports Medicine Team. OJ has enjoyed staying active on the @grotonsportsmedicine, Instagram account and looks forward to further expanding the presence of Groton athletics on social media. 
A valuable addition to the athletics department, OJ looks forward to continuing his engagement with athletes and further bolstering Groton's strength and conditioning program.
Leave a Comment