Groton Sports: What Has Changed?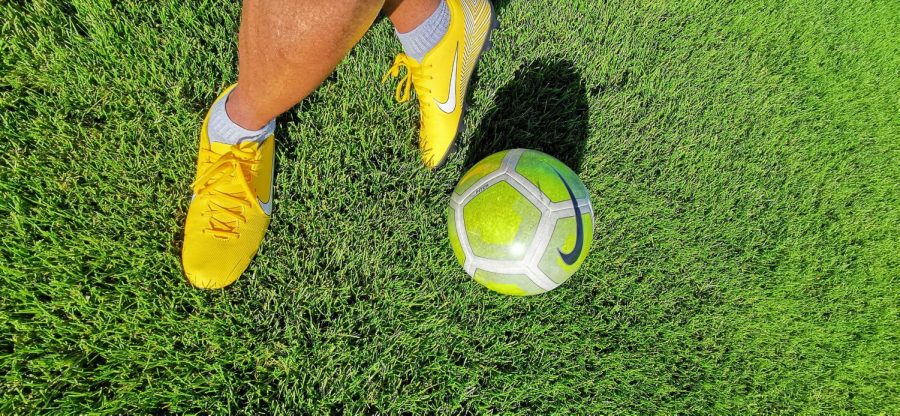 Assistant Head for External Programs Megan Harlan's email gave students some insight on how the sports program has changed this fall, and to find out more, we conducted an interview with the athletic department.
Due to the complications of Covid-19, Groton School has adapted and altered its Fall Sports Activities to accommodate safety protocols. Fewer programs will be offered than the traditional school year, but new, different after school programs have been introduced. Due to Covid-19 regulations, the school has made it their primary objective to implement as many outdoor activities as possible while prioritizing health and safety.
The Athletic Department has changed the regular sports schedule from six days a week of fall sports to the "Four-Two Model" — four days of fall varsity sports, plus two days of spring sports in the first half of the term. As Mrs. Harlan's fall activities email mentioned, winter sports may be offered in the second half of the term if safety protocols permit. Since indoor ventilation plays a large role in Covid-19 transmission, the school is holding off on winter sports as most of them are indoors. 
Since the two days of spring or winter sports are optional, there are many other activities to choose from for each respective term. The spring options include theatre, art studio, music, conservation corps, etc. The winter options include folk dance, bird watching, fishing, mountain biking, etc. But due to social distancing rules, these offerings will be limited to small groups.
Since athletes are not participating in interscholastic competitions, Athletic Director Bob Low and his staff decided to have the Four-Two Model. "With no competitive, interscholastic fall sports, we felt that 6 days a week for fall sports would be imbalanced and too much. We felt that out of season training could help balance things and support those students whose primary sports are in winter and spring, especially seeing we are not permitting club sports," said Mr. Low during an interview. 
There will not be regular tryouts this year. Instead, the Athletic Department has reached out to all varsity coaches, emphasizing that their groups will be larger than normal to accommodate students with varsity aspirations. This new structure will allow the varsity roster to improve while not neglecting those with varsity aspirations in the future. Now, students who find themselves between varsity and JV will be encouraged to stay on the varsity roster.
There will be limited access to the facilities in the athletic center this fall. Athletic Trainer Samantha Wall will be available to those who need training care, but the use of the sports medicine room has changed. It will be closed for the beginning of the year but may change as the semester progresses. There will be a pop-up tent set up outside the facility instead. The weight room will also be closed, but there will be an outdoor space specifically for weight training. Although students are not allowed to go into the weight room, Groton's Strength and Conditioning Coach CJ Harper can bring equipment in and out of the weight room. These alterations will help ventilation and follow Groton's guidelines. 
As the semester progresses, everything is subject to change depending on the state and school regulations. Hopefully, students will be able to return to their regular sporting routines soon.