Preview of Parents Weekend games
Boys' Varsity Soccer vs. BB&N
Boys' Soccer has been off to a somewhat rough start this season with a 2-5-1 record (1-4 in the ISL); however, they are confident heading into their Parents Weekend home game against a BB&N team that has played its way to a 2-3-3 record (2-2-1 in the league.) Co-captain Tyler Brooks '17 states that Groton's record does not reflect its performance as, "our season has been tough so far. We've played all the top teams in the ISL, but we've played well. Our schedule gets a lot easier from here so we expect a win." Boys' Varsity Soccer has plenty of young talent; look for Chewy Bruni '19 and Walker Davy '19 continue their successful seasons.
Girls' Varsity Soccer vs. BB&N
Girls' Varsity Soccer also has not had the season that they would have liked so far with a record of 2-4-1 (1-2-1 in the ISL). A recent 1-0 win against Rivers suggests that things are turning around for the team. BB&N's team has a record of 6-2-1 so they should prove a tough task against our strong side. Led by their co-captains, goalie Amani Jiu '17 and midfielder Carrie Moore '17, Groton should be able to carve out a win in front of the parents. Piper Higgins '17 thinks the team has "a good shot of winning," and it will be interesting to see how the team responds to a tough challenge.
Football vs. Thayer
The Groton Football team has started the season 1-2 and look forward to a tough task against a strong Thayer team. Even coming off a 40-21 win against Middlesex, Groton will have a tough time stopping Thayer, whose record stands at 1-1. The Thayer team plays an aggressive style of defense and an exciting no-huddle offense that highlights their best player, Jamari Venter, who set an ISL record with 387 yards and four touchdowns against Middlesex. Groton will have its hands full against this type of talent and it will be a "very tough game," according to Jarvis Bereday '17. However, don't count Groton out as they are beginning to click under the new system run by the new head coach, Jamie Lamoreaux. Captains Rashwan Grant '17 and Taggart Eymer '17 have had good seasons thus far as well as underformers Bennett Smith '19 and Caleb Coleman '20, and they will likely continue to make plays.
Varsity Field Hockey vs. BB&N
Groton's Field Hockey team face BB&N on the turf field. The team has a record so far of 3-5, and they hope to best a tough BB&N side that is 4-2 this season. Led by captains Caroline Fisher '17 and Maddie Ferrucci '17, the team features strong leadership and has been practicing hard in preparation for this crucial game. Maddie Ferrucci reflects that, "Last year's game against BB&N was tough so we hope to work really hard for a different outcome this year." Hopefully the team can get even by winning.
Boys' Cross Country vs. Rivers
Boys' Cross Country may seem to be off to a slow start with a 5-7 record, but lately the team has been picking up the pace. In the past week, several members of the team including captain Matthew Higgins Iati '17, Sammy Malholtra '18, Gus Vrattos '19, and Joshua Guo '20 improved their times by over a minute. The whole team is looking to have a strong performance against a weaker Rivers team. More importantly, this race will serve as a preview to ISLs which Groton will host two weeks later. With the home course advantage, Boys' Cross Country is striving to finish in the league's top five at the sixteen team meet. Lars Caspersen '19 says, "We're getting faster every week, and I believe that if we continue to do so, other teams should watch out." Be aware of the JV team as well, as they are currently 10-2 and poised for great success.
Girls' Cross Country vs. Rivers
Girls' Cross Country has been off to a hot start with a 6-3 record. Led by two extremely strong runners, captain Hannah Kim '17 and Abby Kirk '19, the team always has runners at the front of the races. Furthermore, this team has great depth as the JV Girls have had similar success, highlighted by Lucy Anderson '20 having already won two races this season. Rivers looks to be slower, and with the home-course advantage, the girls expect a victory. Like the boys, they will also use this race as a final tune-up for ISLs, and hope to place at the top of the league.
About the Contributor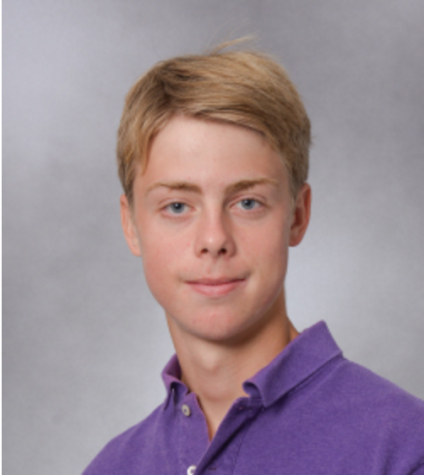 Westby Caspersen '17, Staff Writer
Westby Caspersen '17 is a Fifth Former who has written for The Circle Voice for two years. He writes mainly for the Sports section and is a three-sport...