Lower School Athletes to Watch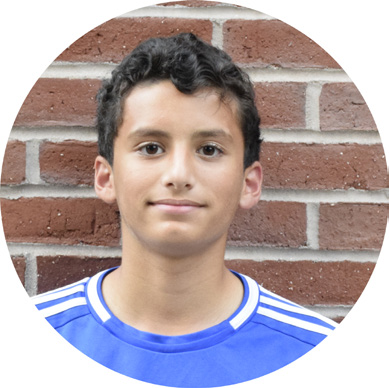 Max Strong '20
Boys' Varsity Soccer
As Jonathan Martin recently wrote in The Guardian, soccer is always changing: "It is progression is neither cyclical nor linear." Even with the changing game, the importance of the midfield in the overall strategy of the game is unchallenged. As a result, many players covet the role and a few very special athletes play it well.
While his Groton career is just commencing, Max Strong is a breakout star in the making. We all recall the stories of Rooney making his professional debut at 16. It is, objectively, not quite that story. Max is still getting bearings at the Varsity level and adjusting to a fast-paced game, physical game. His inarguable strengths are his great speed on the ball and his feathery first-touch. With consistent playing time at the varsity level, Max is poised to be a true standout in the seasons ahead.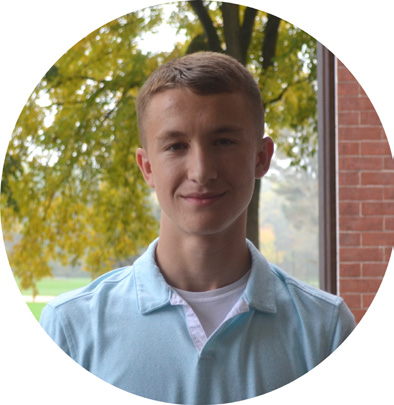 Jay Fitzgerald '20
Boys' Varsity Soccer
There is a great debate in soccer, spurred on by the writing of Chris Anderson and David Sally in The Numbers Game, about weak link versus strong link analysis. Is winning about the single great player or is the path to success earned by investing in and improving the weakest players on the team?
Third Form standout Jay Fitzgerald is a strong link winger with blistering speed. And alas, as the late Al Davis said, you can't teach speed. In addition, Fitzgerald brings a breathtaking ability to simply make plays.
It is not surprising, then, that Jay has started every game this season for the varsity team and has a sterling stat-line that includes three assists. Of the season thus far, Jay says, "We have had a bit of a rocky start, but I think we will have more success going forward. It's not easy to win games in the ISL. The captains and coaches have been outstanding. I have learned not only the soccer aspect of the game, but about how to play a role in order to make the team succeed."
The sky's the limit not only for the second half of the season, but also for what is certain to be a high impact, high profile career.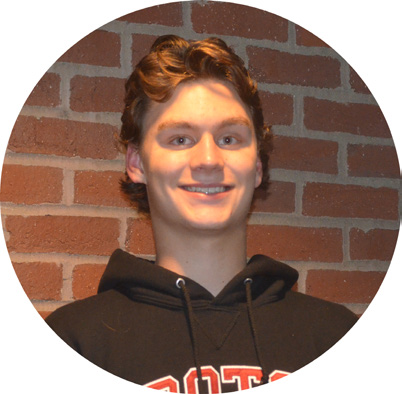 Robbie Long '21
Varsity Football
If you are a Grotonian with a love for this grand game, Robbie Long is a name to remember. Robbie is a starting cornerback and safety on a Varsity team plagued by injuries.
Furthermore, he also plays starting quarterback on the JV. In talking with other team members, the phrase "quarterback of the future" was echoed many times.
In a recent interview session, Long answered questions like a veteran. "The season is going pretty well. The team is improving every day. I am happy with the upper schoolers on the team. They help me out whenever I need it [which improves] my overall confidence while playing." It is worth taking a long position on the football career of Robbie Long.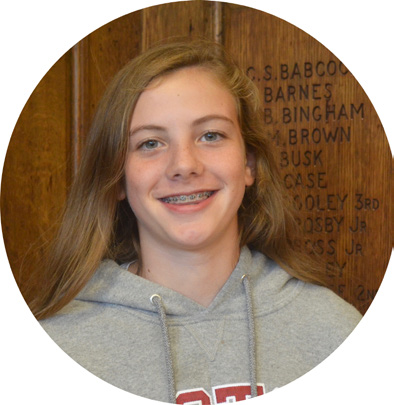 Kate Clark '21
Girls' Varsity Soccer
Kate Clark has become a major part of Girls' Varsity Soccer this season as a just a Second Former. Kate starred when playing against Rivers, helping Groton earn their first ISL win of the season.
When asked about the current direction of the season, Kate said, "We have faced some pretty challenging competition so far this season, and it doesn't look like it's going to get any easier. But, we have really come together and worked as a team. At first, I was a little intimidated by the fact that I would be playing with seniors as a Second Former, but the upper schoolers have really made me feel like a part of the team. I am excited to see if we can turn this season around and win the remainder of our games."
Kate has the skills to be a standout for years to come.