Fall Sports Preview
GIRLS' CROSS COUNTRY:
The Girls' Cross Country team certainly ended last season on a strong note, finishing fifth at the ISL Championships–a great improvement from their eighth place finish the year before. This fall, the team is expecting another successful season and hoping for more victories. Alongside her co-captain Hanna Kim '17, Verity Lynch '17 is anticipating a competitive and focused team, saying, "Our team this year is filled with strong, young runners as well as older cross country veterans and hopefully many new students! We are looking forward to another season with our fearless leader, Mr. O'Donnell, and can't wait to see what 2016 holds for Groton Girls' Cross Country!" With a solid core group who have been running since their Third Form year, Girls' Cross Country is headed by strong leadership and will no doubt be ready to race.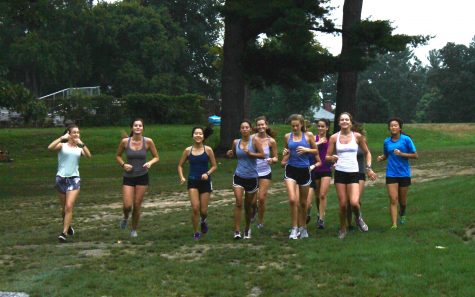 GIRLS' SOCCER:
Girls' Varsity Soccer, as in the past, is no doubt ready to compete with other top teams in the ISL. Having won the NEPSAC Class B Championship two years ago and making it to the semifinals this past season, another chance to make a strong playoff run is within close reach. Second year captain Amani Jiu '17 believes the team is built for success: "Having only lost three seniors to the Form of 2016, we remain a very competitive team with a ton of potential moving forward. I think we have a really good shot at making playoffs again this year and hopefully we get the opportunity to compete for another championship." Amani will be leading the team with co-captain Carrie Moore '17. After working hard at Camp Cedar and preseason, the girls are definitely able to achieve their goal of making it farther than the regular season.
FIELD HOCKEY:
Girls' Varsity Field Hockey has turned the corner into competitive seasons. Over the years, strong groups of Sixth Formers have motivated and led the team through every game, and this year looks to be no different. Co-captains Caroline Fisher '17 and Maddie Ferrucci '17, both on the team since Third Form, are determined to have a successful season. After many close one or two goal games, the team is ready to turn things their way. When asked about the team's goals for the season, Maddie said, "Every year this team is such a special group of people, and it's always fun to see new people come in and add to that. For this year we are very excited to have our coaches returning. Every season the goal of beating St. Mark's is so achievable, and going into senior year I have a particular desire to accomplish it this fall."
BOYS' SOCCER:
Coming out of a few growing years, the Boys' Varsity Soccer team is prepared to play competitively within the ISL. Looking to the leadership from their returning players, the team could have a much more successful season than those past. Second year captain Alec Reiss '17 believes they have better odds this year, commenting, "the last couple of seasons have been rebuilding years for us, but with strong returning players and a promising recruiting class, we're looking to make an impact this fall. The ISL should be very even for soccer, so we have a chance to finish high in the standings if we play to our potential." His co-captain Tyler Brooks '17 agrees with their chances, saying, "[We] have a ton of potential this year and will go as far as we allow ourselves to. I look forward to taking on a bigger role this season as captain." With great determination and hard work, Boys' Soccer could have one of their most victorious seasons yet.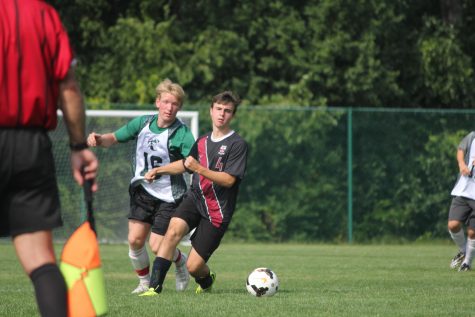 FOOTBALL:
After finishing last season with a 3-3 record, Groton Football is gunning for a winning season. Last year's big successes set goals of once again beating schools ike Thayer and Middlesex. Since five of their top players graduated this spring, the team is now in the process of rebuilding. Led by co-captains Rashawn Grant '17 and Taggart Eymer '17, the boys will be working hard to compete with the tougher teams in the ISL. When asked about this season's goals, Rashawn said, "Working our hardest during practices is most important, which will channel into Saturday games. Like every year, just putting our best out there is what is going to help us." The team will surely grow this year with a strong core of returning players and hope to improve as much as possible. Success for Varsity Football is definitely in sight.
BOYS' CROSS COUNTRY:
The Boys' Cross Country team ended 2015 with a successful season, and this fall is looking up as well.  With a large group of returning runners, the team will be focusing on improving from last season and continuing their victories. Both having run since third form, co-captains Will Norton '17 and Matthew Higgins Iati '17 plan to lead the team to success. The team is stacked with veteran runners, all with plenty of experience and knowledge necessary to win. Goals of finishing in a higher place at the ISL Championships and beating rivals like St. Mark's and St. Paul's make high expectations for this coming fall. The 2016 season is looking to be strong one for the Boys' Varsity Cross Country team.