Jog!
The Alumni Basketball Game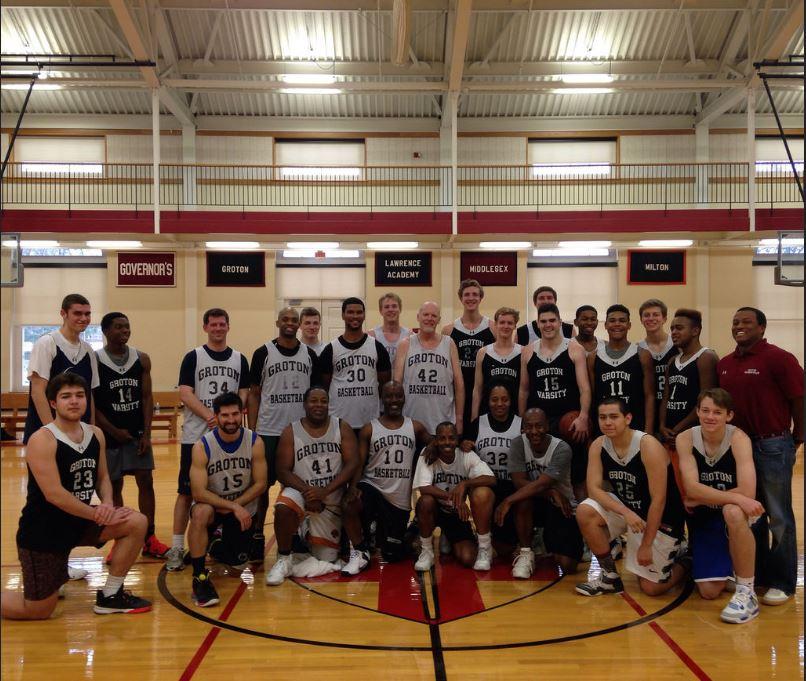 The Alumni Basketball Game is a recent tradition at Groton, and is one of the season's highlights for both current and former Boys' Varsity Basketball players. While the game is played with some seriousness, it is a time when players can show their skills and have a fun time.
This year, faculty member and assistant Boys' Varsity Basketball coach Ronald Dixon joined the alumni team, as they were short on players. This was not the first time he had played against Groton, as he went to Brooks for highschool and frequently played against the Zebras. Mr. Dixon later went on to play for Dartmouth, and his skills were evident in all facets of the game, from shooting three pointers to dishing out assists.
However, despite all of the losses it has suffered, the team continues to both work hard and enjoy themselves. Both of these qualities were seen in the alumni game, as the players hustled while recognizing that the game was a lighthearted tradition. "It was a lot of fun," starting center John Cecil '17 said. "The alumni were hilarious and told great stories about when they were on the team. They were excited to be back on campus and playing on the same court that they had success on during high school."
Starting point guard Aram Moossavi also had a great time playing and said, "They were surprisingly good." Both John and Aram said they would definitely consider playing in the game as alumni in the future, and that they hoped that the tradition would continue.
Apart from Mr. Dixon, this year's alumni team consisted of Stephen Hill, Ben Niles, Eddie Thompson, and Justin Ifill. Ben Niles, who had the task of guarding John Cecil, rowed crew at Harvard. He told John that he had an extremely positive experience playing for Groton, and was overjoyed to be back out on the courts.
The alumni ended up winning the game by ten points. The game was high scoring and featured many great highlights. At one point, Mr. Dixon took flight and almost slammed in a one-handed dunk over Noah Aaron, but barely missed as the ball ended up flying off of the back of the rim. He later made Nick David '18 stumble across the court with a sharp crossover, and followed that move up by sinking a long jump-shot.
Joe Collins '18 was able to avenge his teammate later in the game by not only hitting multiple three pointers, but also using his ball handling skills to make one of the alumni crash to the gym's floor.
The alumni promptly switched to guarding another player while joking about how his ankles were broken. More pranks were played throughout the game such as Ben Niles untying a confused John Cecil's shoelaces, and other alumni committing egregious fouls. Whether for the players on court or the fans in the audience, the game was a terrific experience for all involved.
About the Contributor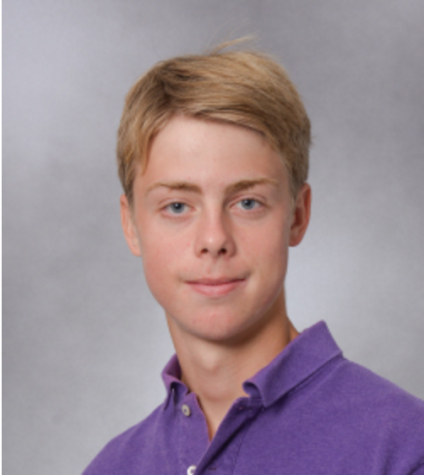 Westby Caspersen '17, Staff Writer
Westby Caspersen '17 is a Fifth Former who has written for The Circle Voice for two years. He writes mainly for the Sports section and is a three-sport...