Paul Barrett Triggers Thoughtful Discussion on Gun Control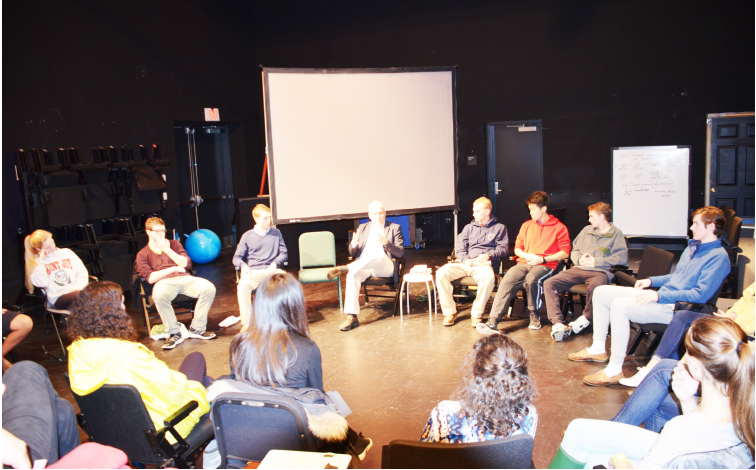 Paul M. Barrett, author of "New York Times" bestseller "Glock: The Rise of America's Gun," led a discussion January 10 on the use and control of guns in America. The event was hosted by Groton's Young Democrats and Young Republicans clubs.
Barrett last visited the Circle in 2013, when he delivered a lecture about gun control following the shooting at Sandy Hook Elementary. With gun control resurfacing as a hot topic and with President Obama recently unveiling executive orders regarding background checks, Barrett's discussion came at a pivotal time.
The writer, an assistant managing editor and senior writer at Bloomberg Businessweek, explained that he prefers to approach the topic from a commercial, rather than legal, perspective.
"Glock: The Rise of America's Gun" explores the now-standard pistol and includes background on the Glock's invention, its rise to prominence, and its place in American culture.
"I look at the gun issue through the prism of the companies and the people who manufacture firearms," Barrett said. "I ask, 'How does the operation of the business affect the larger debate?'"
The discussion drew about twenty students, who posed questions about gun control in the United States. Barrett responded by providing facts, statistics, and insights that might assist listeners in drawing their own conclusions about gun control.
Luke Holey '16 asked the writer whether it makes sense to compare gun legislation of other countries to that of the United States, citing the example of Australia, where the government enacted a massive buyback of firearms.
In his response, Barrett referenced the fact that countries like Australia lack anything similar to the Second Amendment. Additionally, gun ownership in these countries was much lower than in the U.S. even before more stringent laws were put in place.
Thus, Barrett suggested that bold moves to take guns out of citizens' hands would not be feasible. "Gun ownership has been symbolically more important in this country than it has been in other countries," he said.
Adam Hauke '16 asked how stricter gun control might affect those who use guns primarily for hunting, and Albert Zhu '16 asked whether implementing new technology in guns, such as fingerprint scanners, might reduce guns' misuse.
In his answers to questions like these, Barrett referred to the gun industry and the place of guns in American culture as well as the symbolism of the gun in America.
About the Contributors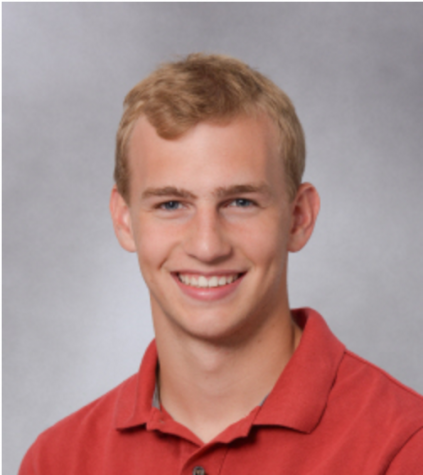 Jack McLaughlin '17, Editor-In-Chief
Jack McLaughlin '17 is an Assistant Features Editor for The Circle Voice. He also serves as a Writing Editor for The Grotonian, Groton's art and literary...