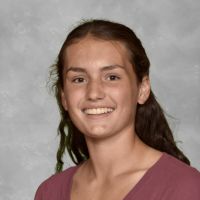 Tyler Martens: 
2nd form, Varsity Soccer, Striker/Forward
Tyler Martens '27 is a day student from Chelmsford Massachusetts, who has been playing soccer since she was four years old. At eight, she played for a club team, participating in co-ed scrimmages at the same time. In search of the best team, Tyler finally joined FC Stars six years later. Since then, she, alongside her team, has traveled the world for soccer tournaments. As an aggressive forward, Tyler was prepared to face opponents much older than her. She says, "The encouragement and inclusion from my teammates and coaches have made me feel like I am stepping into play a significant role on the team."And with eight goals into the season already, Tyler is undoubtedly a significant member of the team. Tyler will also play competitively in basketball and lacrosse later this year.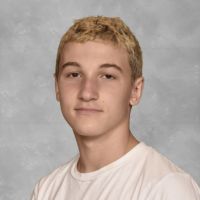 Jack Eaton: 
3rd form, Varsity Football, Kicker
With just a year of experience on the football field, Jack Eaton '26 is already seeing varsity playing time.
Jack Eaton '26 is a football juggernaut, already seeing varsity playing time with a mere year of experience on the field. Coming from New York City, Jack has played a variety of sports over the years, including soccer, baseball, and lacrosse. However, he still felt most drawn to football, despite soccer being his main sport before coming to Groton. Jack had always been a fan of watching football with his family, so when he had the chance to play the sport competitively, he took it. This year, Jack is the kicker for the Varsity Football team, while playing left guard and nose tackle on JV. Although he's only played one varsity game so far due to Covid, his impressive performance alongside older peers demonstrates his tenacity. Jack says he "wants to keep improving so [he] can make a bigger impact on the team this season, and potentially have an even larger impact in future years."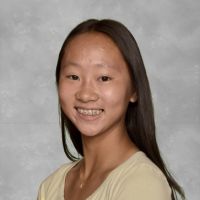 Angie Che:
3rd form, Varsity Field Hockey, Attacking Center Mid
Angie Che '26 is no stranger to the big leagues, playing field hockey on the national level. At nine years old, she was placed on the top U14 field hockey team, despite being significantly younger than her fellow teammates. Over the course of a few years, Angie worked her way up to becoming captain of both her U14 and U16 teams. Prior to her arrival on the circle, Angie participated in major national field hockey tournaments and even the Junior Olympics with other U16 players. Angie now plays attacking center mid on the Groton field hockey team, and her position is critical during in-game transitions from attack to defense. Angie felt an immediate sense of belonging on the team and appreciates the connection the team has on and off the field. "We are becoming more united as a team," she says. Her diverse skill in the midfield poses a strong future for the field hockey team, and her spirit off the field creates a welcoming environment for prospective players.