The Purpose of a One Act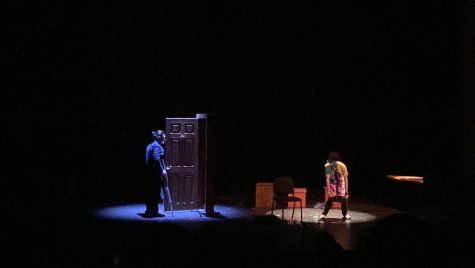 The Groton theater department is uncharted territory for most of the student body. Because many students are dedicated to their sports, theater is never seen as an option for the afternoons. Unless they take a theater course at Groton, they never have a reason to step foot inside the CPAC. However, One Acts opens doors for non-thespians, allowing them to feel welcome in such an unfamiliar environment. Students can try something new that they would otherwise never get the chance to experience, whether that is writing or acting.
While watching the first rounds of One Acts on Saturday, May 26th, you may have seen some familiar faces you could never picture on the main stage. Sports team captains Calie Messina '22 and Phoebe Lynch '22 took the stage, giving the performanceof a lifetime in their plays. Whilst talking about her interest in One Acts, Isabella Gardiner '24 shared how being in a One Act gave her the opportunity to "learn about a different side of Groton that I've never really spent time in before." Not only was she able to learn about Groton theater, but she was also able to discover her talents for acting. Isabella's role in "In the Box" brought the crowd to roaring laughter, and left everyone with big smiles on their faces.
Another unique feature of One Acts is that they are all written by students in Laurie Sales' playwriting class, most of whom had never written a play beforehand. The average student may see writing a play as intimidating, having only ever written essays in an academic environment. However, many students were up to the challenge, such as Rufus Knuppel '22, who wrote "Story-Psalm." While describing the differences between writing a play and other forms of writing, Rufus said, "You write the play not to be on the page, you write it to be acted… Your work isn't the end all be all. You write something and then you pass it on to someone else and say, 'Here's my idea, now take it somewhere that's unique.'" The writers of One Acts were able to learn how towrite something with the potential to be altered by someone else's creative direction. They were able to become comfortable with losing control of their art—a skill that many writers I hear of today still lack.
One Acts was the perfect opportunity for students to explore new waters, but it also allowed students to see their peers in an entirely different light. They demonstrate that anybody can care about theater and put in the work from all ends to make an impactful production.
Leave a Comment