Why AFCON Deserve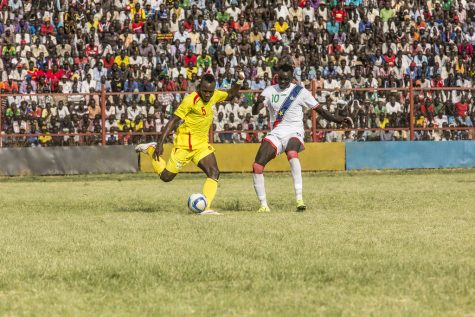 It's been almost three years since it last took place but Africa's biggest international football tournament – the Africa Cup of Nations – is back. Will Algeria sit atop the throne once more? Is Mohamed Salah enough for Egypt to win it all? Will a golden defense of Idrissa Gueye, Kalidou Koulibaly, and Edouard Mendy etch Senegal's name into the championship records for the first time in history? Can Nigeria coach José Peseiro really put together a winning squad just three weeks after joining the team? Discussion should have centered on potential champions, underdog stories, and exceptional players prior to the 33rd Africa Cup of Nations, which began Sunday, January 16 in Yaoundé with host Cameroon defeating Burkina Faso 2-1. 
Instead, the focus, at least in England, has been on Premier League clubs that are most affected by the competition. Because AFCON goes on during the European club season, players miss several matches for their teams in order to participate in the international competition. While it's understandable to be frustrated by the loss of key players in the middle of the season – especially with Covid-19 cases holding first-teams together by strands – some clubs have been less than cooperative in releasing players for international duty.
Watford FC, who are currently one point away from falling into Premier League relegation, have had several issues with players departing for AFCON. They were accused of "baring teeth" after objecting to top scorer Emmanuel Dennis being selected to the Nigeria AFCON squad. The Nigeria Football Federation (NFF) failed to request the forward's release by the AFCON deadline. He will not be taking part in the competition. The same club was also accused of blocking Ismaila Sarr's call-up to the Senegalese national team. Sarr hasn't played since damaging his knee ligaments in November, and Watford insists he's still on the sidelines. Sarr recently joined the Senegal team.
Former Arsenal and England striker Ian Wright took to Instagram to express his complaints about the disdain that Europe has for this competition: "I've got to get something off my chest and I've got to ask something: is there ever a tournament more disrespected than the Africa Cup of Nations? There is no greater honour as a sportsperson than representing your country. The coverage is completely tinged with racism, completely tinged. You are getting players asked by journalists if they will be honouring the call-ups to their national teams. Could you imagine if that was an English player representing the Three Lions? Could you imagine the furor?"
Although AFCON does, in fact, take place during the winter months of the European club calendar, other international competitions pose the same concerns. The EUROS, which happened just this summer, caused several players to miss preseason and tune-up friendlies in favor of rest and recovery. Even more players opted out due to the Olympics – the competition started the week after the EUROS ended. 18-year-old starlet Pedri, who played for Spain in both competitions, returned to Barcelona for their first league match mere days after a 63 game season—as a result of his lack of rest, he is currently sidelined with a muscle injury 
The loudest(and perhaps most racially charged) detractors of AFCON argue that Africa does not have the footballing infrastructure to keep up with the European game. Critics will point to the incident that occurred in this week's Mali-Tunisia game. Referee Janny Shikaswe blew full-time in the 85th minute and the game resumed. After a while, however, he blew to finish the game again. Once again, before a full 90 minutes had passed. Tunisia refused to return to the pitch when the mistake was realized. Just to add to the farce, Mali's press conference was interrupted by the restart announcement. Again however, Europe's matches are not free from fault either. In 2006, Graham Poll, a respected Premier League referee, sent off a Croatian player three times in a World Cup match. Yet there were no concerns raised over the European game's professionalism after the incident.
The beauty and intrigue of AFCON should not be overshadowed by such frivolous incidents. African football deserves the same admiration as that of any other continent.
Leave a Comment