Committed Fall Athletes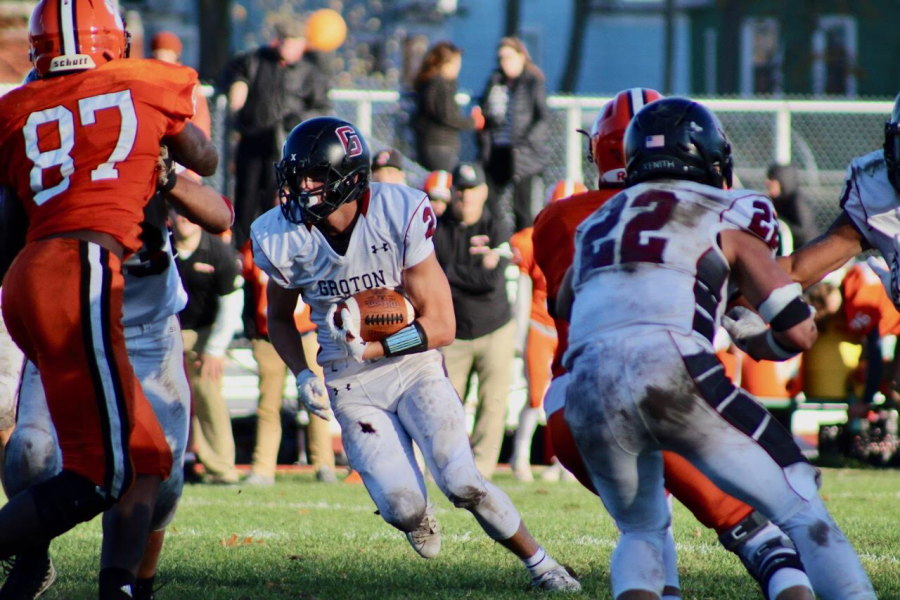 While most seniors will retire their sticks, helmets, and cleats at the end of this not so normal fall season, four will continue their high school sports careers to the collegiate level. This season, no games and masks will be required, but this will not stop Wilson Thors '21, Robbie Long '21, Grace Travis '21, and Cassidy Thibideau '21 from putting in the hard work and leading their teams one last year. Wilson puts it perfectly, "Instead of fully focusing on moving our team towards victory each week, the most important responsibility will be to keep spirits and enthusiasm high, game or no game." Their talent and ability to lead is what has brought them to the next level of sports and here's where they are headed!
First up, we have Wilson Thors who is going to Bowdoin College for football. At Groton, Wilson plays both sides of the field, but at Bowdoin, he will join the defensive unit and play outside linebacker. Wilson is a football player through and through and says, "Beyond the fact that I love the sport, football is a part of my identity that I would be devastated to lose." He loves the game, works hard, and is a role model for younger players. Watch out for Wilson defending the end zone for Bowdoin in the coming years!
Also heading up to Bowdoin College is quarterback Robbie Long. Robbie was practically born with a football in his hands. Starting in second grade, he joined the football team and his quarterback career began. Robbie has been on the Groton varsity team since second form, playing as the free safety on defense. In fourth form, Robbie took over the QB position and has been running the offense since. Robbie chose Bowdoin because of "all it has to offer both on the academic and athletic fronts." Aside from football, Robbie is a great leader off the field and is a captain for the 2020 season. "As captains, we will make sure the team cherishes every opportunity we have to practice and play together," Robbie says in response to the odd season due to Covid-19. Robbie is another Bowdoin polar bear to look out for on the football field!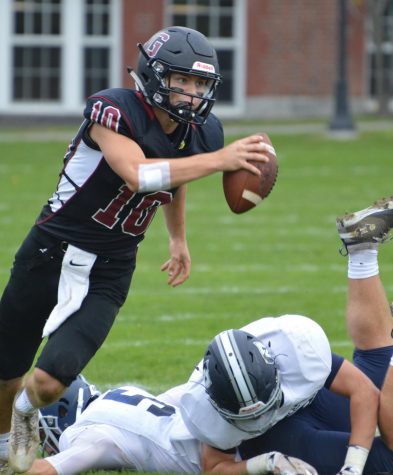 Next, we have Grace Travis '21 who will join the Groton contingent at Bowdoin College to play soccer. After many years of club and school soccer, Grace is reaching her goal of playing at the next level. "I chose Bowdoin because it is everything that I wanted in a school and has a great soccer program with strong coaching," says Grace. Bowdoin is a place that can provide a great liberal arts education as well as the opportunity to advance to the next level in soccer. At Groton and at Bowdoin, Grace plays center midfield and is a crucial part of the offensive. In the 2019 season, she was the lead scorer. While defending your net is important, you can't win games without scoring. Catch Grace up in Maine with Robbie and Wilson scoring goals and bringing home wins!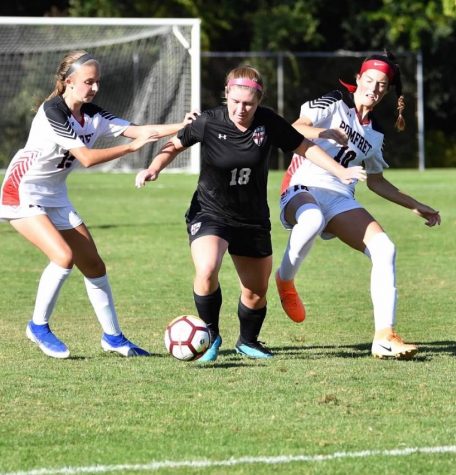 Last but certainly not least, we have Cassidy Thibodeau '21 who is traveling south to the University of North Carolina Chapel Hill (UNC) for field hockey! "My dream, and end goal, is to compete on the world stage with the US Women's National Team, and I believe that UNC is a place where I can keep growing and play with girls that will teach me the most," says Cassidy. UNC is the top-ranked Division 1 school in the country and has had back to back undefeated seasons, including two NCAA championships. Cassidy is undoubtedly ready to join the team, as her work ethic is extraordinary. At Groton, Cassidy is a captain and leads by example on and off the field. Her ability to focus and give everything she's got on the field sets a great example for everyone on the team. Not to mention her quick hands and speed, Cassidy can get around just about anybody on the opposing team. Cassidy is proof of the saying "hard work pays off", and she deserves every bit of credit for her commitment to UNC. Go Tar Heels!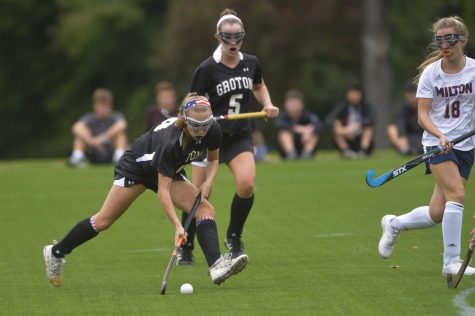 A big congratulations to the committed fall athletes. Collegiate level athletics not only require talent but also determination and grit. Wilson, Robbie, Grace, and Cassidy possess these traits and are off to do great things in their college careers.