Guide to "Surprise" Holiday
How (and where) to deal with your shock!
As students and faculty return to the Circle after a long, well-spent summer vacation, there is no doubt that everyone is longing for the same day: Surprise Holiday. For those of you who are not aware, once a term the Deans and the Headmaster give students and faculty a day off to relax or head into Boston or Cambridge. Generally, Lower Schoolers are limited to Cambridge but Upper Schoolers are free to spend time in both Boston and Cambridge. While most students know to visit Quincy Market and Newbury Street in Boston, or Newbury Comics, J.P. Licks, and Insomnia Cookies in Cambridge, there are plenty of more elusive establishments worth your time. Here are some of the best and lesser known places to visit:
Cambridge
Mr. Bartley's Gourmet Burgers: Located in Harvard Square, this restaurant serves juicy burgers and delicious fries. The menu has a wide variety of burgers that each come stacked sky-high with anything from bacon, to jalapeños, and even to grilled pineapples. Not to mention, the walls in the restaurant are entirely covered in funny cartoons, witty posters and signs. Yan Davidoff '18 is very right in saying that "the food is really good. I think the names of the burgers are very creative and funny, and it's cool to look at all the pictures on the walls." If you're ever down for a satisfying meal, head right over because this place is guaranteed to fill you up.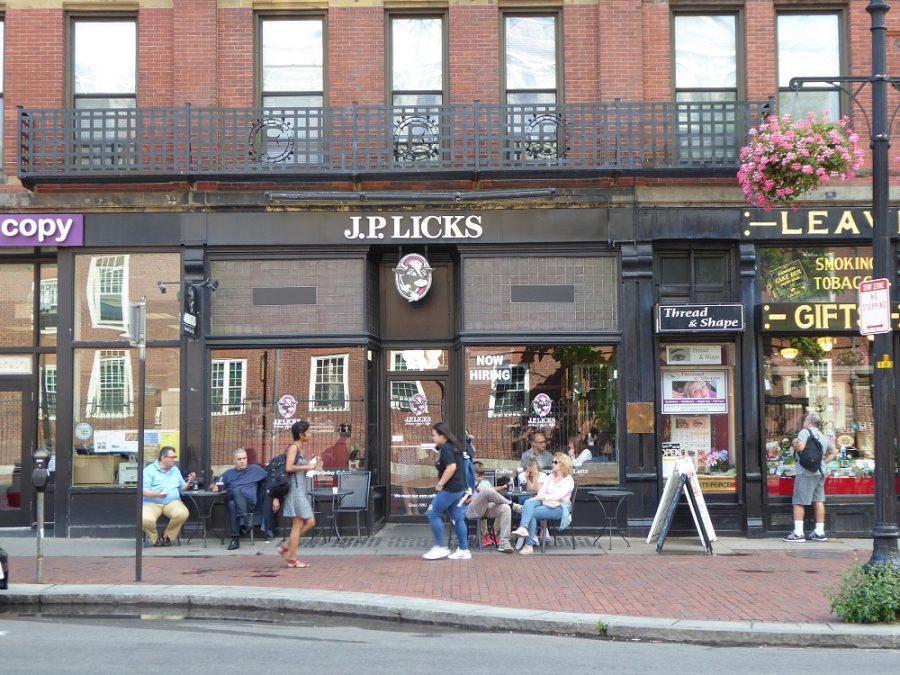 The Curious George Store: This store is also found in Harvard Square. The name of the store practically reveals what is in it: Curious George books, stuffed animals, toys, and shirts. If you were ever a fan of this monkey, be sure to stop by and browse the cute assortment of items they have set up. This store is bound to bring back a wave of nostalgia. Finding the place won't be hard–it's right on the corner of the street and its storefront can easily be picked out from far away. Leaving the store, however, will be a challenge.
Boston
Chinatown: Unbeknownst to many students, Boston's Chinatown is only a five-minute drive or one mile walking from Quincy Market and Government Center. This place is a hidden gem, chock-full of tasty restaurants, bubble-tea shops, and walls with funky graffiti. If you're looking to stray from the usual trip down Newbury Street, this is just the place for you. Carly Bowman '17 said, "I had a really fun time going somewhere I hadn't ever been before and going to all the restaurants with everyone." Indeed, the exotic foods combined with the bustling streets will keep you occupied for an entire day.
Cafeteria: This restaurant is one of the top places to eat at while in Boston. Situated on Newbury Street, the Cafeteria serves everything from lobster rolls and burgers to steaks. If you ever wander into this restaurant, do not forget to order the lemonade. After a nice day of shopping down Newbury Street, Cafeteria is the perfect place to unwind and enjoy eating while soaking up some rays of sunshine outside. Finish up with a nice brownie sundae or some fried ice cream, and you won't be asking for dinner.
Escape the Room: Another popular spot for students, Escape the Room is an interactive game in which ten people at most are locked in a room and must work together to solve several riddles and mind-boggling clues to escape. Players have at most sixty minutes, so this game calls for cooperation and also makes for an enjoyable team building experience. Only twenty percent of participants have been successful with escaping and players must move quickly and thoroughly if they do not want to be left stumped. Escape the Room is certainly a creative way to spend an afternoon in Boston.