Athlete of the Issue: Anna Thorndike '16
Throughout the past four seasons, Anna Thorndike '16 has made a tremendous impact on the Girls' Varsity Lacrosse team. Anna began playing lacrosse when she was eight years old, and her experience and talent have made her an asset to the team since she joined in third form.
Anna has been a starting midfielder for the past three seasons, was named an All-ISL player last year, and is among the team's leading goal scorers so far this season. However, Anna's contributions to the team extend far beyond statistics: as a captain and veteran player she is a clear leader both on and off of the field. When asked how her experience this year has been different compared to prior seasons, Anna said that "being a captain has made me pay a lot more attention to what I say and how I act as a member of the team," going on to add that she has felt "a great obligation to support and encourage many of the younger girls who are unsure of their place on the team."
Anna's coaches and teammates alike agree that her leadership is a key component to this year's team dynamic. Caroline Fisher '17 says that "Anna is an incredible captain and lacrosse player. She sets a tone of intensity and hard work each day both at practice and in games; however she also helps us remember that it is important to enjoy lacrosse and not take ourselves too seriously." Co-captain and four-year teammate Sydney Pagliocco '16 commends Anna's work ethic, saying that "it has been so much fun to watch her grow as a player since third form. She can make anyone on the field look good and she is undoubtedly the hardest working player on the team."
Anna has played with many talented lacrosse players during her four years on the team. She says that Annie McElgunn '15 has "been by far [her] biggest role model in lacrosse. Anna explains that, "since I arrived on the team freshman year, she encouraged me to become the best kind of player and teammate I could and believed in my abilities even when I did not."
A tri-varsity athlete and captain, Anna's contribution to Groton athletics extends far beyond the lacrosse field. Anna is also a member of the Field Hockey and Ice Hockey teams, and she says that "playing three seasons of sports has forced me to become a more versatile and adaptable athlete." Anna believes field hockey and hockey have helped her improve as a lacrosse player, explaining that, "On the lacrosse field, skills like speed and aggression are far more important than perfected passes or shots. I have had the opportunity to develop these skills in different situations on the field and on the ice."
After Groton, Anna intends to continue her lacrosse career at Yale University, where she hopes to join the team as a walk-on player. On each of the eleven varsity teams that Anna has been a member of during her four years at Groton, she has been a crucial player, teammate and leader. Anna has certainly made a significant impact on Groton athletics, and will be missed by many once her time on the Circle comes to a close.
Leave a Comment
About the Contributor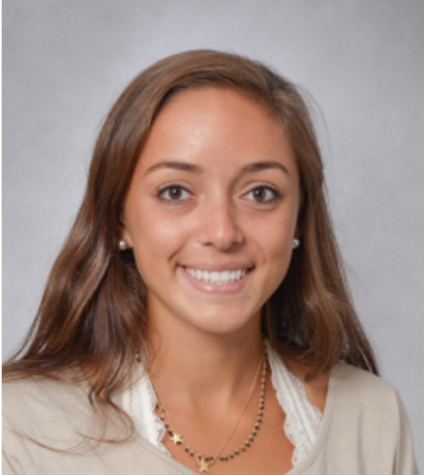 Delaney Tantillo '17, Sports Editor
Delaney Tantillo '17 is from Weston, Massachusetts and began writing for The Circle Voice in Third Form. She enjoys writing for the Sports section, especially...