Groton Students Take Yale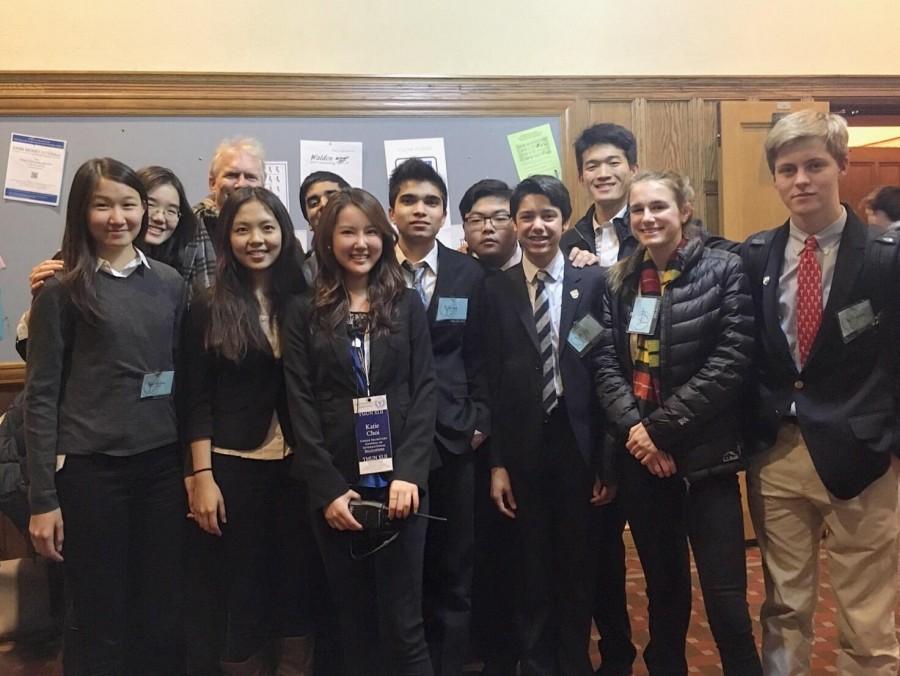 "Learn Today. Lead Tomorrow." Over the course of four days, ten Groton students explored the world of debate and diplomacy at the 42nd Yale Model United Nations (YMUN) conference in New Haven, Connecticut.
The event invited 1,500 delegates from around the globe to discuss global issues specific to each committee. Students debated a variety of topics, ranging from racial and ethnic conflict in refugee camps to the lack of childhood education.
As the Yale MUN Committee states, "by engaging in topics concerning security, economic development, and social progress, delegates learn to navigate the complexities of international negotiation and teamwork, adopt new perspectives and develop comprehensive resolutions to pressing global issues."
Attendees are provided with the opportunity to get a taste of what working for the United Nations is like. The conference expects students to be well informed about their country's policies and ready to present their views.
The conference was introduced to students through Groton's MUN club, which is a new club on campus this year.
Groton students were assigned the country Lithuania for the General Assemblies and Economic and Social Councils and Sierra Leone for the African Union Regional Body. In preparation for the event, Groton students spent time researching their countries' points of view under the guidance of advisor Tom Lamont.
The conference was a success for Groton delegates. Jack Wilmerding '19 received the Outstanding Award as Sierra Leone in the African Union, and all delegates managed to submit clauses for the resolution. Wilmerding, as well as the other delegates, found the experience to be both instructive and enjoyable.
Wilmerding said about the event, "The large size provided me with ample opportunity to befriend not only those I attended the conference with, but also those in other delegations."
Groton MUN students hope that more students will take part in this activity next year.
About the Contributor
Millie Kim '17, News Co-Editor
Millie Kim '17 is the News Co-Editor for The Circle Voice. Having been introduced to journalism in middle school, she has been writing and editing articles...