Renegade Reverend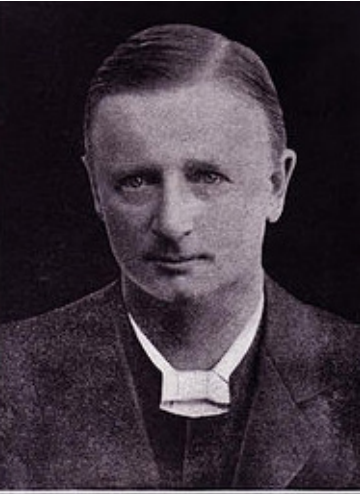 Most of us know all about Groton. We know when the Dining Hall is open, and how late you can get up while still making breakfast. But for all we know about our school, we don't know much about its founder, Endicott Peabody. And although we now see him as very straight laced and maybe even a little boring, Reverend Peabody had an edgy side.
According to Frank Ashburn's "Peabody of Groton," Groton's founder and first headmaster was born in Salem Massachusetts in May of 1857. A few years later, when he turned thirteen, the Peabody family moved to England and sent Endicott to Cheltenham College (where two of this year's British exchange students currently attend). After high school he attended college in England, and eventually moved back to Massachusetts.
For the most part that is what most students expect to hear about the life Endicott Peabody. Yes, he was born into a rich family, and yes, he did attend some of the nicest schools of the time, but what many Groton students don't expect to hear is that before coming out to Groton to start our school Reverend Peabody spent some time in the wild, American west.
After Peabody's first semester at divinity school in 1882 he was asked to head the Episcopal congregation of Tombstone, a small yet wild town out west in Arizona. He was signed on to stay six months; his predecessor in Arizona only lasted two.
Peabody arrived out west just three months after the gunfight at the O.K. corral. This gunfight, regarded as the most famous cowboy-law enforcement shoot out in the history of the American west, took place in the very same town Peabody was to work in, Tombstone.
Not only was Tombstone riddled with cowboys and violence, but six months before Reverend Peabody arrived the church burned to the ground.
With cowboys riding rogue throughout the territory, no church to hold services in, and less then a three months of seminary school under his belt, Endicott Peabody held his first service in the town's miners exchange building. Reverend Peabody aimed to reach out not only to the upper class but also to the miners of the town, and to raise the funds for a new church.
Peabody didn't mind going door to door to ask for money, but most notably, he wasn't afraid to barge into saloons and gambling houses to disrupt ongoing games for donations. It's reported that he once interrupted a poker game and won 150 dollars from each of the players in donations. With all this raised money, he built the new church. In fact, this church still stands today and is the oldest Protestant church in Arizona.
With Groton's history it is no surprise that Endicott was also a star athlete. Not only did he start the Tombstone baseball team (and become the team's star player), but he also had so much respect that he was selected to be the arbitrator for games against other Arizona towns. As the leader of these games he ruled that before starting all players must attend church.
Endicott wasn't just good at baseball, he was also a star boxer and went undefeated during his time in Tombstone (he also once beat up a Methodist minister in a match).
Although Reverend Peabody was homesick for Massachusetts early on in his wild west days, he stayed his six months and left Arizona for seminary school changed. He often accredited his love for ruggedness and individualism to his days out west. Once back east Peabody married, was ordained, and founded Groton. The rest is history.
About the Contributor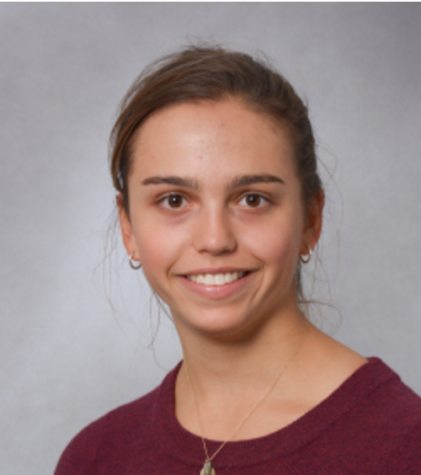 Zizi Kendall '17, Online Editor
Zizi Kendall '17 has been writing for The Circle Voice since Third Form. She writes mostly for the Opinions and Features sections and enjoys jumping into...