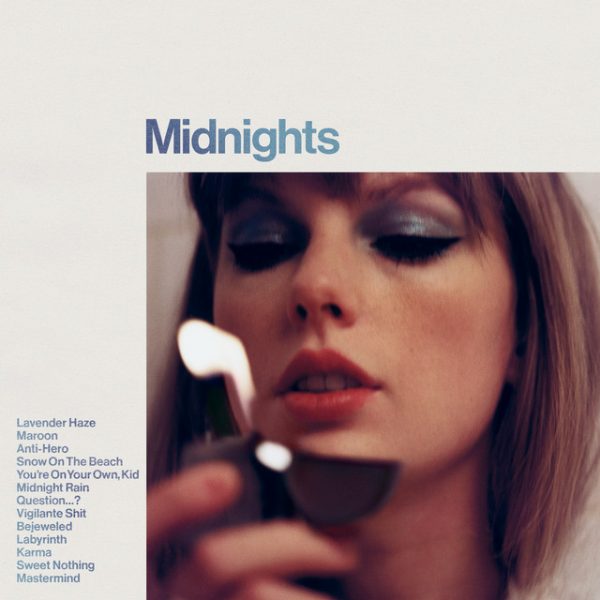 I was busy on October 11th—busy awaiting the arrival of Taylor Swift's tenth studio album, Midnights. As a passionate Taylor Swift fan, I expected nothing less than brilliance. However, as I listened to the peppy beats of "Lavender Haze", I was slightly discouraged. After surviving the jumpscare which was "Midnight Rain", I was peeved. By the time I reached "Vigilante Shit", I was ranting to my roommate in disbelief. The phrase "worst music ever created" might have been thrown around. Yet, a month and a half later, the entire album now sits high on the list of my most listened to tracks of the past six months. If 1989 and Reputation had a baby, it would be Midnights. Swift matures her typical pop style by exploring self-identity and reflection. Although the entire album is excellent, three songs have impressed me the most.
"You're On Your Own Kid" is a song about realizing that seeking validation from others won't make you happy, and that you have to find yourself because you're "on your own". Fans have speculated that the emotional bridge is a metaphor for her journey as a singer. For example, the line "I hosted parties and starved my body" is a nod to her 1989 era. I think that a lot of the themesmentioned in this song are themes that resonate with teenagers as they try to find their place in the world, which is why listeners have been so enamored with it.
Next, I am a big fan of "Midnight Rain"."Midnight Rain" is a song about Swift not being ready to settle down in a perfect relationship because she wants to pursue her career. Though she has accepted that she has made the right choice, the song is tinged with sadness as she reminisces over the lost relationship. "Midnight Rain" is an illustration of when two people's lives don't align. This song speaks to many young adults as a reminder to put your future first and keep working towards your goals.
My favorite song on the album is "Maroon", a moody song about how everything about a past relationship was maroon. Taylor has a history of assigning colors to emotions, most notably red and gold. Maroon references her older song, "Red"—assumed to be about her relationship with Jake Gyllenhaall. Maroon is a dark red, so Swift is implying that it was darker than she initially thought. It's my favorite because I love the way Swift makes references to past songs.
While Midnights is an excellent demonstration of Taylor Swift's lyricism, it's also exuberant. Songs such as "Lavender Haze", "Karma", and "Bejeweled"  provide strong beats with catchy lyrics, and many listeners have latched onto relatable songs such as "Anti-Hero". Midnights is a refreshed take on Taylor's classic sound, and fans such as myself are delighted to see her re-entering the pop genre.