Sports Practices and ISL Games: What To Expect This Fall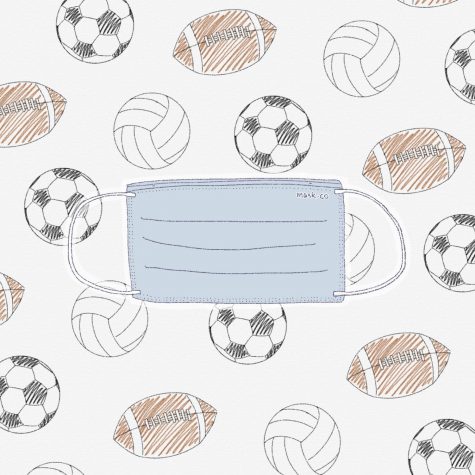 Last year, athletes on the Circle were forced to adjust to new Covid-19 tailored seasons. Most interscholastic games were suspended and strict protocols limited many athletes' practice. However, as a new year dawns on Groton athletes, the fall term brings much hope for an awaited return to normal Groton sports seasons. As Assistant Athletic Director Harold Francis puts it, the athletic department hopes to have "as normal a season as possible." 
Due to the Covid-19 Delta variant, there is much uncertainty regarding how the situation will look in the long term. Protocols and guidelines are subject to change based on the progression of Covid-19 and legal mandates.
All teams will be provided guidelines and protocols to follow. Certain sports will require sport-specific rules. Volleyball Head Coach Jennifer Wallace says that traditional game practices such as switching court sides or shaking hands may have to be abandoned. However, unlike last year, indoor play will likely be permitted and Coach Wallace is "looking forward to getting to play and practice on our own courts!" 
Last year, not being able to play games was a huge disappointment for many athletes, especially those on varsity teams. This potentially includes large games such as the Independent School League Championships, which was cancelled last year.  "We are thrilled to be playing games this year," said Field Hockey Head Coach Kellie Walsh. The decisions on these games hinge on ensuring the safety of Groton athletes, but students should anticipate a season with more games. Additionally, Varsity teams will return to usual roster sizes, leaving behind last year's extended teams. 
Another tremendous change is the return of athletic pre-season. Covid-19 rendered these pre-seasons impossible, but athletes in varsity contention will now have the chance to prepare for the season in advance. Cross-Country Head Coach John Capen is "especially looking forward" to a pre-preseason trip to Maine. This trip, which is extremely special to those on the cross-country team, was canceled last year. 
The athletic department is also hoping to open indoor athletic facilities to athletes. As long as students comply with the guidelines set forth by both federal and state laws–along with Groton School's own protocols–athletes should be able to make full use of the expansive facilities.
With the Covid-19 Delta variant still spreading, there is much uncertainty in terms of the fall season this year. However, the athletic department, staff, and coaches will be working hard to make the fluctuating situation as "normal" as possible for athletes. Athletes can still look forward to changes that will bring sports teams a step closer to a typical Groton athletic season. Athletic Director Bob Low comments, "Covid-19 has forced us all to adjust and adapt as a community, as coaches, and as athletes, requiring discipline, teamwork, and resilience. We are fortunate to have a community that embraces these character traits."
Leave a Comment