Tokyo Olympics: Unity Amidst Isolation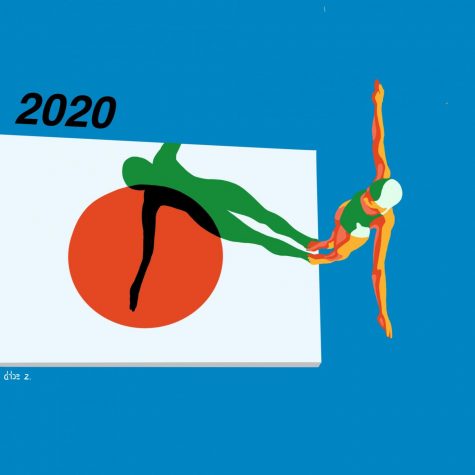 339 events, 11,000 athletes spanning more than 200 countries, and 42 venues awaited the quadrennial event of the century. Yet not a single person was sitting on those bleachers. 
The Tokyo Olympics reflected current isolated times amidst the coronavirus pandemic; athletes and administrators remained masked throughout the Games. Tokyo received an influx of people that raised new concerns over the virus. On the verge of cancellation in 2020, some protested this decision, arguing that the Games were a threat to health and safety. However, others argued that athletes have spent four years preparing and a century-long tradition cannot be canceled. The controversy raised the question: What's more important? Safety or tradition? 
It was 8 p.m. in Tokyo— Americans woke up early to witness NBC broadcast the event. As the opening ceremony commenced, the world watched as countries entered the stadium and waved their flags in culturally expressive uniforms. Despite ongoing isolation, an underlying sense of hope filled those empty bleachers. With triumphant music accompanying athletes marching together, the Olympics represented a unifying image that everyone could appreciate in times of global uncertainty. 
However, as the Games commenced, Covid-19 continued to surge. According to the Olympics Covid-19 positive case list, an average of around 15 cases occurred every day among athletes, volunteers, media, and administrators–not to mention a record high of positives among Japanese citizens. Even though the Olympics Committee and Tokyo have worked to create a safe environment by eliminating spectators and containing the athletes within the Olympics Village, there were still plenty of inevitable cases. 
With Covid-19 in mind, Tokyo 2020 created goals and policies in order to maintain unity throughout the Games. One of its themes was "Unity in Diversity," where diversity, equity, and inclusion were incorporated into all aspects of the Olympics. Through Diversity and Inclusion Assistance Training and "Work with Pride," D&I helped represent both people with physical disabilities and LGBTQ+ individuals. 
Tokyo 2020 also created a Sustainability Plan, which included five goals: Climate Change, Resource Management, Natural Environment and Biodiversity, Consideration of Human Rights, and Cooperations and Communications. Athletes shared videos of their cardboard beds and recycled medals through social media. 
Looking back on the Olympics, was it all worth it? Did Covid-19 procedures have an impact on reducing the spread of the virus? Although there is no clear answer, there is a clear truth; since 1896 the Olympics have represented global solidarity and this year was no different. 
Even without a crowd and fully masked, the Olympics persisted to create a unifying environment. Safety and tradition occurred in conjunction, demonstrating to the world that Covid-19 doesn't mean that plans are cancelled; it means adaptation to a new environment. Communities can connect and grow amidst isolation, and the Tokyo Olympics was a perfect example. 
Leave a Comment