The Virtual Pulpit
Just as teachers have done their best to adapt to virtual classrooms, Reverend Gil Birney is striving to preserve a centerpiece of Groton's community: Chapel. This also means that Chapel Talks, milestones of many students' senior years, have also taken a place in the virtual spotlight. 
Chapel is held weekly at 10:30 am EST every Saturday. A pre-recorded service stitched together by Mr. Birney, organist Dan Moriarty, and Assistant Director of Communications Christopher Temerson consists of the same things typically offered in St. John's Chapel: an opening prayer, a reading, a talk, a closing prayer, and finally a musical postlude. 
According to Mr. Birney, his experience so far is a "little bit like building the plane while you are flying it!" Mr. Birney said he is doing his best to accommodate new changes. 
Before a return to campus this spring was canceled, scheduled senior speakers were given a choice: take the virtual route and record or wait until May to deliver one before an assembled audience. 
Some seniors agreed to speak virtually before Headmaster Temba Maqubela's final decision because they were positive that they would not be returning to school this spring. Andrew Mazza '20 described how he was "upset, but not surprised" when he found out about the cancelation of the first half of spring term. The nature of his talk changed as the medium shifted from listening in a chapel to watching on a screen; his initial plan to "reflect on my Groton experience with the revisits" (Andrew was scheduled to speak on the first Revisit Day) could not be possible with a virtual talk and admitted students. Once school was canceled altogether, he suggested that all seniors should give their talks online because it may help them cope with the situation.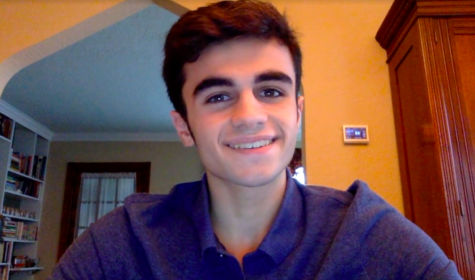 On the other hand, among those who initially chose to wait until May were Josh Guo '20 and Elizabeth Girian '20, which at the time was a worthy risk in their eyes. Josh described how since second form he "always dreamed about the experience of going up in front of the whole school, seeing everyone's faces, and expressing myself." He had been looking forward to this unique experience for the past five years.
When he received the news that no one would be returning to campus, Josh was devastated to see all his dreams crumble so quickly. He did not falter, however, and immediately took the virtual option. While it was not what he imagined, Josh said he was still "excited to fulfill part of my chapel talk dreams."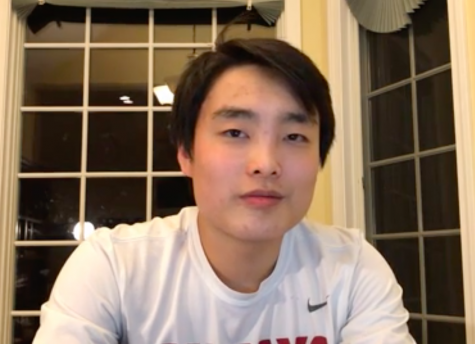 Josh gave his Chapel Talk on April 25. At first, recording it was challenging; he said he had to imagine seeing the faces of the entire school before him. But even though he was behind a screen, Josh described the whole experience as "amazing and surreal." During the talk, he still found himself emotional, which the recording also conveyed. Faculty and students showed their support in a "virtual hug line" after, sending notes and other forms of encouragement. Despite giving it under less-than-ideal circumstances, Josh said his Chapel Talk is still something that he will carry with him for a long time.
Elizabeth expressed similar sentiments; like Josh, giving a Chapel Talk had been one of her dreams since second form. While she thinks a virtual talk will not be as exciting, she has also agreed to give her talk online. Both seniors were still grateful for the opportunity to address the entire school through Zoom, even though it may not capture the same feelings of standing on the pulpit.
Ultimately, Mr. Birney's goal is "to provide a unifying community moment each day in the tradition of Groton Chapel." Groton is a school steeped in tradition –– Chapel is one of the fundamental centerpieces of the Groton community –– but the school has made the appropriate changes and will be able to adapt to this new way of bringing the community together.
Leave a Comment