Athlete of the Issue: Will Norton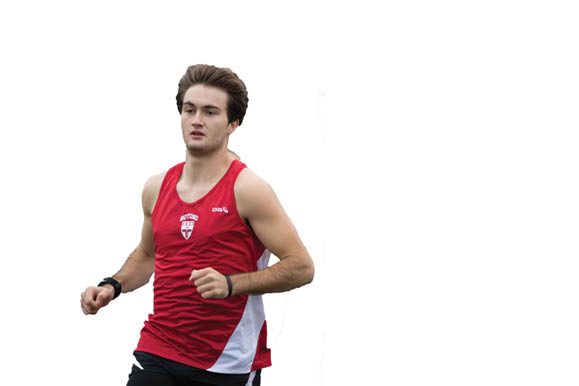 This past cross country season started slowly for Will Norton, but he quickly picked up the pace and finished spectacularly. Will's successful season was only the start of his athletic year, as he is currently playing for the varsity hockey team and will be a captain of the varsity crew team in the spring. He brings a tough work ethic, leadership, and great athletic ability to all of these teams and puts together strong performances in all three sports. Will hopes to build upon all that he has already accomplished this year and make his senior year a memorable one.
This fall, Will made huge strides in cross country. He improved upon his past three successful seasons on the varsity team by being a strong constant all year and ending the season in a stunning fashion. In the last three races of the season (The ISL Championship, The Division Two New England's Championship, and The New England All Star Race), Will ran his three fastest 5k times ever, earning him All-ISL and All-New England recognition and providing a huge boost to the Groton team.
He finished fourth at ISL's posting a personal best time of 16:58 (5:28 mile pace). This race took place at Groton, and it was a treat for all the fans to have a Groton runner finish at the front of the pack in his last home race ever. Will states that this race was his most memorable cross country experience, saying, "My biggest goal for the season was breaking seventeen minutes, and to do that in our final home race was hugely satisfying." Will's fast time boosted the Groton team to a sixth place at ISL's. This remarkable result capped a great cross country career, but with the constant mentality of improving Will set his sights on the next week's New England Championship Race at Tabor.
Will finished in seventh in the New England Championship, defeating two runners who finished ahead of him at ISL's. Will posted a new PR of 16:37, and set a powerful example for all the other Groton runners to follow. Even after this amazing race, Will remained focused and continued training with Paul Michaud '18 for the New England All-Star race at St. Mark's, for which the top 20 runners from the first three New England divisions qualify.
On one of the toughest courses in New England which features a brutal hill, Will ran a time of 16:47 and finished in second place out of all New England's best runners. Coach Capen was thoroughly impressed by this result and recognized the impact that Will has made by giving him the coach's award and saying, "It is not often that we have a runner who comes in 2nd overall in New England, as Will did in the postseason New England All Star race. He set himself and our team the goal of earning some hardware, earning a medal. Now we know one of our own can do this, and we are honored that he did so with great humility. There is no bravado about Will, there is only brave."
Will's humble attitude and great success have earned him the respect of his teammates, and this has shown through his being elected captain for his fifth from and sixth form year in cross country and for his sixth form year in crew. As a captain, Will expertly blends motivating his teammates and setting an example through the way he conducts himself during athletics and off the field.
During a tight home race his fifth form year, Will found himself in third place behind two St. Paul's runners. Both runners began to make a wrong turn, heading towards a sewage plant instead of the boathouse. Will quickly shouted at them that they were going the wrong direction. This sportsmanship inspired the whole team, and Groton cross country ended up winning the ISL Sportsmanship award. Coach Capen backs this up as he views Will as a great captain and someone known for "his work ethic, his dedication to the team, his encouragement of others, his excellent example, his admirable character, and his remarkable will power." He adds, "One coach referred to Will as 'a steam-engine.' When I think of a steam-engine I think of a powerful force, one that moves with mechanical precision and pulls the rest of the train along the tracks." This fitting analogy holds true not only for cross country, but for hockey and crew as well.
Will has been a force on the Groton varsity hockey team for four years and on the varsity crew team for three. As a hockey player, Will was a member of the team that advanced to the semi-finals of the playoffs during his third form year, and a consistently stout defender. According to his captain Matt Mullen '17, "Norton makes the incredible passes. I've never seen anyone able to make tape to tape stretch passes out to kids in one break sways as consistently as Norton. He has incredible vision with the puck."
Will also receives great praise from his crew teammates. Co-captain John Cecil '17 says that will "puts in his best effort every time he gets on the water." Will describes last summer's trip to England for the Henley Royal Regatta as "my most memorable athletic experience" and says, "I think I'll remember that trip and the people I rowed with for a long time." Will Norton has greatly impacted Groton athletics in three different sports, and the school is extremely fortunate to have his persistent mentality and strong leadership.
Leave a Comment
About the Contributor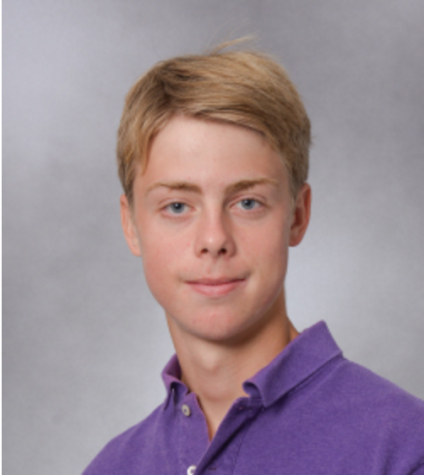 Westby Caspersen '17, Staff Writer
Westby Caspersen '17 is a Fifth Former who has written for The Circle Voice for two years. He writes mainly for the Sports section and is a three-sport...