From golf to the organ to Latin
Students pursue their passions via FSAs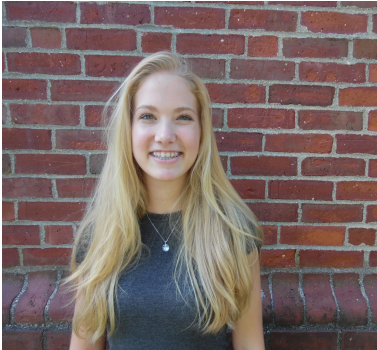 Dan Herdiech '18 and Claudia Oei '18 will be going to Groton Dunstable Middle School to teach six to ten students Greco-Roman history and Latin. They will help these kids get a jump-start on learning Latin before high school. Their goal is to have the students translating sentences and passages by the end of the term. Both are excited to escape the Groton bubble a couple times a week to see some fresh faces who are truly interested in learning the language.
Mark Herdiech '18 and Jack Wilmerding '19 have always considered themselves as casual players who love friendly competition. They decided to pursue a golf FSA because they had continually played during past summers and wanted to play while at Groton. Mark and Jack will golf three times a week and hope to play at multiple courses, such as the Groton Country Club, Red Tail, and Shaker Hills. Mark shared that he is excited not only to work on his technical skills, but also to have fun and relax amidst having a tough Fifth Form workload.
Zizi Kendall '17 will be spending her fall working on an ecological research project with the help of Dr. Black and the Breault Lab at the Children's Hospital in Boston, where she spent her summer working. She will be examining phenotypic and genotypic variation in subpopulations of Red Black Salamanders around Groton. Her ultimate goal is to explain how populations differ in response to their immediate surroundings and how the salamanders are impacted by climate change. Zizi is excited to work on an in-depth science project her Sixth form year—something she has always wanted to accomplish.
Lauren Kochis '17 will be horseback riding this fall. She has been riding since she was in fourth grade and competed often before she came to Groton. Lauren is thrilled to be able to work with horses again and to attend a horse show this fall. Lauren will be taking two to four lessons a week at the South Wind Farm in Pepperell, where she will be working with a trainer to help her perfect the skill of hunter-jumping, which involves both a steady canter and a faster gallop.
Isabella Yang '17 will be writing her own novel this fall. Her love for creative writing and interest in twentieth-century China inspired her to work on this large-scale project. Her novel is about a family's journey during a chaotic time in China. She has interviewed family and friends for historical accuracy, and Mrs. Sen-Das will help her through the editing process. Isabella is excited to immerse herself in Chinese history and embark on a new and challenging journey.
After having spent this summer organizing a public health survey in Rwanda and volunteering in hospitals, Blair Donohue '18 was thrilled to be able to take the next step in her interest in medicine. This fall, Blair will be working alongside Groton's athletic trainers four times a week and learn to diagnose and treat sports injuries. At the end of the term, Blair will give a presentation on her new skills in recognizing and rehabilitating sports injuries.
This term, Chip Pontifell '19 will give the organ extra attention and have a block of time to concentrate on her pipe organ studies every day. Chip will be working on preludes, postludes, and hymns, with the hope of playing during morning chapel. Having played the harpsichord since she was six years old, Chip has always been interested in early music and baroque performance. Chip explained how 17th and 18th century study of the keyboard generally involved learning both the harpsichord and organ simultaneously. Considering this, Chip began learning the organ five years ago.
Ivana Primero '17 has been playing music for thirteen years and considers it a big part of her identity. In the past, her music practice consisted of dabbling whenever a free second was available. Ivana was inspired to take on music lessons as an FSA so she could absorb music to the fullest. Ivana has received a great new repertoire this summer and is excited to have a time each day to sit down and focus completely on playing violin and piano.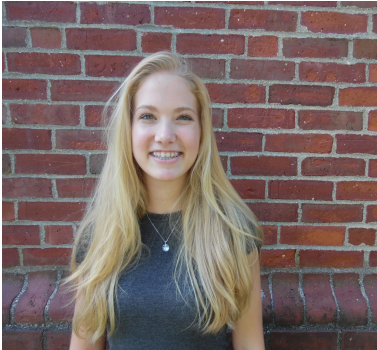 Lucy Gund '19 has been figure skating her whole life, following in the footsteps of her mom, aunt, and grandmother. She competes at the junior level, which is the second highest of the eight U.S. figure skating levels. Lucy was interested in her FSA because she wanted to compete in the main competitive season for figure skating. She will be training with her coaches and friends at the Colonial Figure Skating Club in Boxborough, preparing for her fourth appearance at the New England Figure Skating Championships.
This fall, Hallie Bereday '17, Nailah Pierce '18, Layla McDermott '18, Roselle Lovell-Smith '18, and Sophie Conroy '19 will be sculling under the tutelage of girls' varsity crew coach Tiffany Doggett. Their passion for crew and love for being on the water inspired them to do this FSA. Sculling requires rowers to be in a boat by themselves using two oars as opposed to one, a skill that greatly improves one's form. The girls will be training six days a week on both water and land. At the end of the term, they will participate in the Head of the Charles Regatta, one of the largest regattas in the world.
MacGregor Beatty '17 has taken Chinese classes since he was eight years old. His love for the language inspired him to journey to Asia. Six years ago, MacGregor traveled to Taiwan where he met a boy around his age, Hei-Wei. Hei-Wei took MacGregor to an arts studio and introduced him to a calligraphy teacher who gave MacGregor a piece of paper and a brush. MacGregor instantly fell in love and continued traveling to Asia every summer to pursue Chinese calligraphy. This fall, MacGregor will continue to work on his art four to six times a week. He is currently working on a project that represents modern-day pollution in black and white.Malik Gaye '18