From Soul Sauce to Seoul
Henry Bloomfield, Groton's K-Pop Star
There is one question that plagues us all from the ages of five to twenty five: "What do you want to be when you grow up?" For most little kids the answer happens to be an astronaut, ballerina, or rock star. While these career paths rarely pan out, things have gone according to plan in the most unexpected way for one Groton grad: Henry Bloomfield '07.
For those of you who don't know, Henry Bloomfield happens to be Groton's one and only K-Pop star. Having graduated from Groton in 2007, Bloomfield discovered his passion for recording music and production here on the Circle. Henry was a jazz pianist with Soul Sauce and did a music production FSA his senior year with his form-mate, friend, and bandmate, Davis Vigneault. While he enjoyed playing live music, what Bloomfield loved most while at school was producing: "my interest in music completely skyrocketed when I started writing my own tunes." Henry accredits a lot of his love for recording to Groton. "For [him] recording is all about work ethic and [spending time] to get it right," both things he attributes to Groton.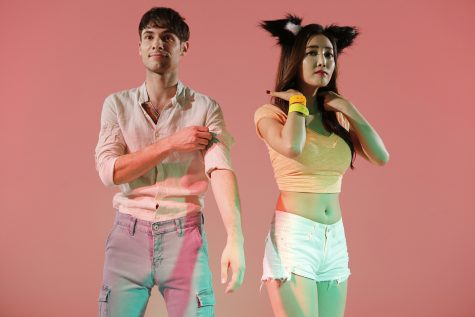 After graduation, Henry headed off to Oberlin College where he got his degree in English: "I just wasn't ready to dedicate everything to music at that point." But Henry still kept up with his music, recording with Davis Vigneault in the Gemmell-Hughes' house during the summer, saying, "Mr.Gemmell and Ms. Hughes were so incredibly kind and generous to us."
From Oberlin, Henry headed off to wBerklee College of Music in Massachusetts, where his journey into K-Pop really began. During his time at the school there was a strong Korean network on campus. At a concert for new students on the second day of orientation, Henry met many new students from Korea, one of whom was Sungtaek Oh. He said, "[Sungtaek] was very eager to jump into life in Boston. One thing led to another and in two weeks we had a band all together."
"I felt almost like an outsider," Bloomfield said. "[Berklee] is really international." What struck Henry most about his new Korean bandmates was "how kind [his] friends and the people they introduced [him] to were. They were all really great musicians!" The following summer, Henry packed up his bags and visited Sungtaek in Ilsan, Korea.
After his trip, Henry toured "with a white, Jewish rapper who may or may not be Hoodie Allen." While on the 2013 Cursin' USA tour they made stops in cities all throughout the U.S. Even though Henry loved touring, he decided not to continue on to the European tour. That was when he decided to move all the way to Korea. "[It was] a simple fact of my exposure to Korea – I love the people, the food, the culture. Everything about it was new to me."
Over the course of two and a half years, Bloomfield taught English, produced and recorded music and music videos with the help of another friend, Hoon Choi. "Interestingly, now there are a bunch of foreigners [in Korea]. The English teaching business is huge, and learning English is monumentally important to them," he said. Henry described the whole experience as almost surreal," [I was] in the moment, in the place where I was…. [K-Pop] was a great way to dive into something cultural here while also pursuing my passion. I just felt like this would [be] fun, so why not go for it?"
Even though he spent almost three years there, Henry never fully learned Korean: "writing lyrics in Korean was not going to happen for the most part." Concentrating instead on only producing music, Henry released three music videos while in Korea: "Kiss a Kumiho," "Ms.Mary," and "Overtime." All three videos were picked up by the CJ E&M YouTube channel, a popular Korean media channel.
Unfortunately, Henry's videos did not reach a wide audience."[The videos] were largely misunderstood and criticized," Henry said. "[They were] an easy topic for scrutiny." The push back he received was "all in the online world." Henry went on to explain, "K-Pop is so wildly popular in so many places, but it's all very similar. My stuff was very much not [what people were expecting] at all." But regardless of the criticism, Bloomfield said, "it was so much fun, and [the videos] were another way to shape this thing that I had created."
Even though his time in Korea was amazing, Bloomfield said that "after two and a half years it felt like time to come home." Just one month ago, he left Korea and moved to Brooklyn, where he is currently keeping up with his own recording and writing. Henry is planning on concentrating on new music and hopes to release a number of tracks this summer.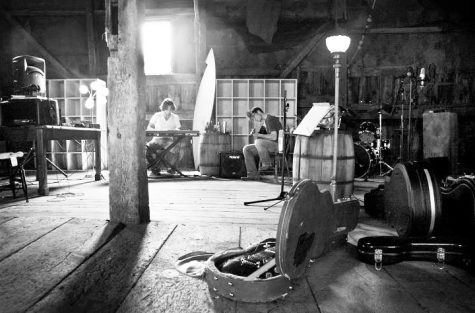 To all the musicians, producers, and future pop stars, Bloomfield said, "Try as many different things in as many different genres as possible, and go to as many shows as you can. But don't feel guilty if it doesn't work out; I think it takes time to distill it down and find what gets you going and drives you the most."