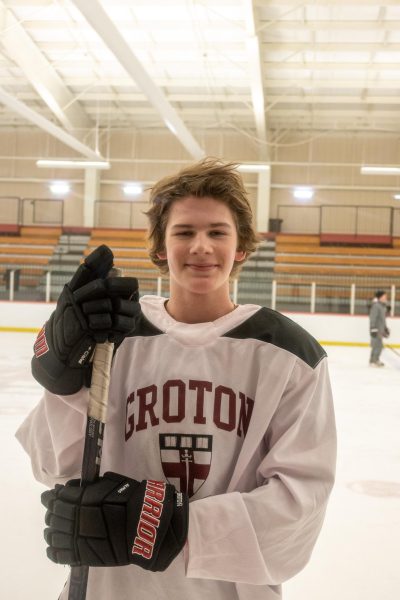 Harrison Freelove:
Since the age of three, Harrison Freelove '27 has been skating and stickhandling on the ice. He first learned to play ice-hockey through a program in Nashua, New Hampshire with current teammate Kaiden Donia '26. One of his most memorable moments thus far was scoring his first goal early in the season against St. Paul's, helping to secure a victory against their opponent. Harrison appreciates the opportunities he's been given on the team as an eighth grader and says, "I love playing with my friends, I love competing with others, I love hanging with the boys in the locker room, and I just love the game of hockey." He hopes to make the Elite 8 in prep school hockey and eventually play in college.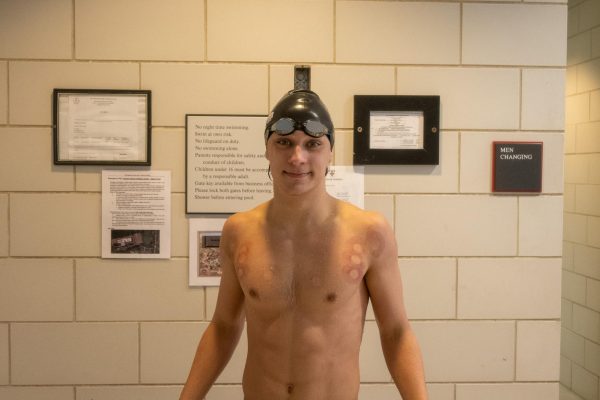 Callum Musto:
Callum Musto '26 started swimming competitively when he was eight and continued for two years before taking a short pause and then resuming with swimming.  Callum has had a very promising start to his Groton swimming career. He placed 2nd in both of his events at the Tri meet with St. George's. At the Berwick meet, he was an important asset to Groton, securing a comeback win in the deciding race in the 200 IM relay. He says, "the team chemistry is great," and that he loves competing and succeeding with his teammates. Callum hopes to make the finals of New Englands with Groton this year and to be able to swim in college.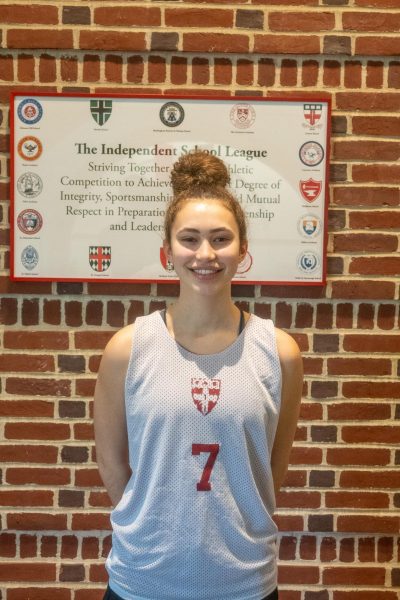 Ava Dwyer:
A standout on the varsity basketball team, Ava Dwyer '26 has had a very strong start to her season. Ava began playing in a town league with her friends and has continued  playing for five years since. One of her favorite moments with the girl's basketball team was a gingerbread house competition during preseason that fostered a strong team chemistry early on in the season. Basketball has always been an escape from the stress of everyday life for her, providing a constant in her life that she loves and cherishes.Ava enjoys being able to "bond with people of similar interest and carry those friendships off the court." She hopes to get a college scholarship for basketball, while maintaining a focus on her education.