First Student Written Musical and Six-Person Production this Winter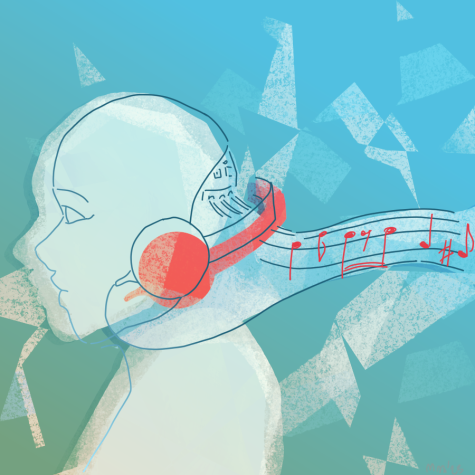 The theatre department has been working on two unprecedented productions that will be performed at the beginning of spring term. This winter term's production is extremely special because in addition to the musical comedy "You're a Good Man, Charlie Brown," Groton Theatre is producing its first ever student-written theatrical revue. 
The musical comedy is light-hearted, with a cast of six experienced students and a small chorus directed by Nicole Harris, a director and choreographer from the Theatre department. The characters in "You're a Good Man, Charlie Brown" were taken from Charles M. Schulz's children's comic strip Peanuts. The cast of six people comprises three seniors and three juniors.
The theatrical revue resembles a mix of One-Acts and Open Mic, and is composed of a total of 18 students, with six or seven performing solos and duets, and others accompanying in larger groups. The entire text of the revue will be student written, and will even include original music from students working on songwriting with musical director Deverux Geiger. Ebun Lawore '24 has been working alongside other songwriters and shares that she likes "the freedom that [they] get to make it [their] own." 
The theme of the revue was inspired earlier this year from a piece of music in "Dear Evan Hansen" with the refrain "you are not alone." Ms. Sales explained that she wanted "to create a piece that symbolizes isolation and the journey to overcoming the feeling of being alone by coming together to find support and companionship in one another."
Due to Covid-19 protocols around singing, there has been nearly a year suspension on indoor singing, and therefore, two years since the last musical production. With these restrictions lifted, the theatre group has been rehearsing everyday after school from one and a half hours to around three hours. The students in the revue have focused on unraveling ideas around the theme of solidarity. Students have been busy interviewing each other, telling and developing stories, staging, and playing around putting different texts together, in the hope of accomplishing a full script by February. Brittany Deng '24 has especially enjoyed "delving into the struggles with self-confidence that often define adolescents…unraveling the complex nature of our mental health as Groton students." 
Although the revue will be somewhat divided into acts, grander themes will knit it together. There are parts about family and friends making a community, how racial and gender identities influence isolation, finding joy and peace in solitude, and understanding support through spirituality. Recurring characters and student stories will further connect the revue into one whole. 
The two performances, "You're a Good Man, Charlie Brown" and the winter revue will happen at the beginning of the spring term. The performances will be divided into four separate days. 
Leave a Comment