No Way Home: How Spiderman Saved Marvel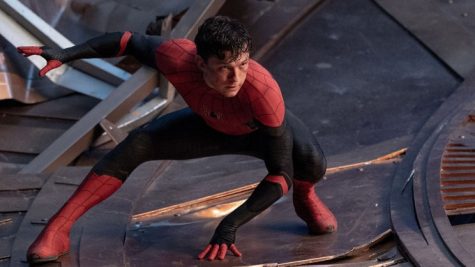 The last two years were tough for Marvel Studios. With projects pushed back due to Covid, fans were antsy to watch the highly-anticipated new films. Although Marvel released semi-successful miniseries such as Wandavision and Loki during the hiatus, TV shows don't satisfy fans like big-screen movies do. Marvel needed a save, and that save came as Spiderman: No Way Home. Released on Dec. 17, 2021, No Way Home is the first movie since 2019 to hit $1 billion dollars in the box office and the third highest-grossing Marvel movie of all time. A movie that wins the hearts of over a billion people doesn't come out of nowhere, so how exactly did our friendly neighborhood Spiderman climb to the top? 
No Way Home had people of all ages waiting impatiently because it had something for everyone. Toby Macguire and Andrew Garfield reprised their own versions of Peter Parker/Spiderman, which brought back fans, even if they weren't fond of Tom Holland, the newest most recent Spiderman. The movie also reprised many of the former villains, with Holland's Spiderman fighting villains such as Green Goblin, Doc Oc, and Sandman. By bringing back beloved characters from the franchise, No Way Home had generations of Spiderman fans packing the theaters.
The recent movie also gave Tom Holland's Spiderman a chance at redemption. His Peter Parker was criticized for years due to the character's lack of relatability–a trait seen with Maguire and Garfield's portrayals. In the past, Peter Parker was someone who dealt with the consequences of having great power at a young age. Fans could relate to a superhero who was allowed to make mistakes. But, as a Spiderman who always had Tony Stark cleaning up his messes, Holland's Spiderman was unfamiliar to the average fan. In No Way Home, Holland's Spiderman had to face the reality of his mistakes, making it a true, original Spiderman story.
By the end of 2021, Marvel fans were finally satisfied with Spiderman. With a great story, familiar lineup, and large amounts of anticipation created by fan theories and social media, No Way Home had everything a Marvel fan could ever want.It is the perfect example of Marvel learning from their mistakes; they listened to their fans and delivered exactly what they wanted. A combination of nostalgia, familiarity, and timing is what made Spiderman: No Way Home the most popular Marvel movie released in a very long time.
Leave a Comment