Lower School Athletes To Watch
Zachary Webber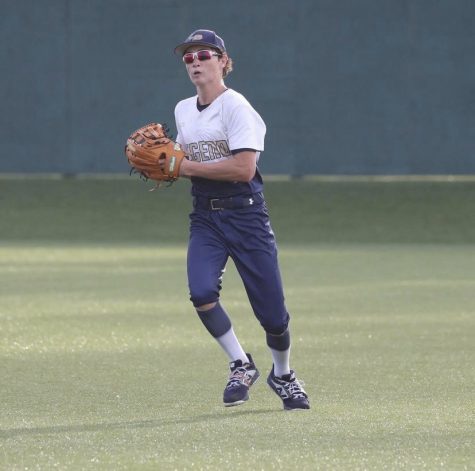 A third former throwing faster than eighty miles is a sight to behold: well, that's the kind of talent Zachary Webber '24 brings to Groton's baseball program. Zachary started playing baseball at the age of three, and while he was reluctant to play then, he would now "rather be playing baseball than doing anything else." While playing baseball, Zachary appreciates the multifaceted atmosphere of the game, combining the physical demand with mental fortitude. 
This year, Zachary is excited to be surrounded by experienced teammates from whom he hopes to learn. He is already excited to join a team of "dedication," and feels confident that Groton baseball "will have a very good season." 
Griffin Gura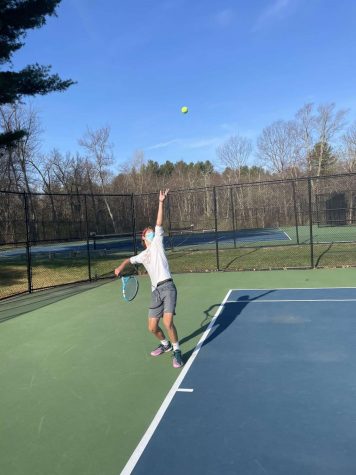 Following the footsteps of his older brothers, Griffin Gura '24 began his tennis journey at the age of four. Since then, Griffin's love for the individuality and intensity of the game has propelled him to establish himself as a strong, dedicated player. Griffin enjoys being a student of the game, and embraces both the rigors and joys of playing it.
Although Griffin did not play on the team last year, as a young player he is looking forward to representing and competing for Groton in the coming years. Griffin believes the tennis team's "close sense of community and family is very intriguing and unique," and is extremely excited to join the "family that is the tennis team."
Giulia Colarusso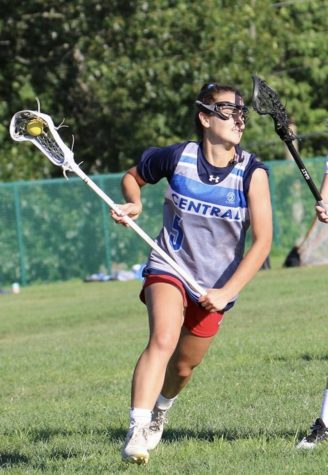 Having played lacrosse since third grade, Giulia Colarusso '24 is no stranger to the game. She quickly fell in love with its fast-paced and aggressive dynamic and is especially looking forward to her first year of playing high school lacrosse. 
The official start of the season has not been reached yet, but Giulia is already embracing the mindset of "pushing each other to be the best." She is looking forward to playing with her teammates, who, despite being in different grades, play in unity on the field. Additionally, Giulia is particularly excited to train under the wing of Coach Kandel, who, Giulia notes, is a "very experienced and knowledgeable coach." 
Kiera Ley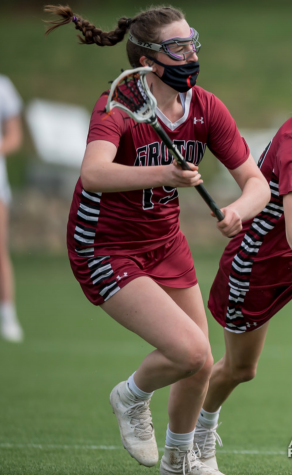 Kiera Ley '24 took up lacrosse in kindergarten, initially playing for her town's development team. In her years leading up to being a member of Groton's lacrosse team, she also played for a club team called the Bay State Bullets. Kiera's teammates on the Bullets have "come to be some of her closest friends," and have given the sport of lacrosse a special place in her life. 
When discussing Groton's lacrosse program, Kiera heaped praise on her teammates, explaining that they "want to make everyone around them better and stronger." Kiera also mentioned her excitement to join the "welcoming and nice" bond that the girls lacrosse team has. Kiera will undoubtedly serve as a core member of Groton's lacrosse team in the coming years.