Inside the Scrum: The Groton Rugby Association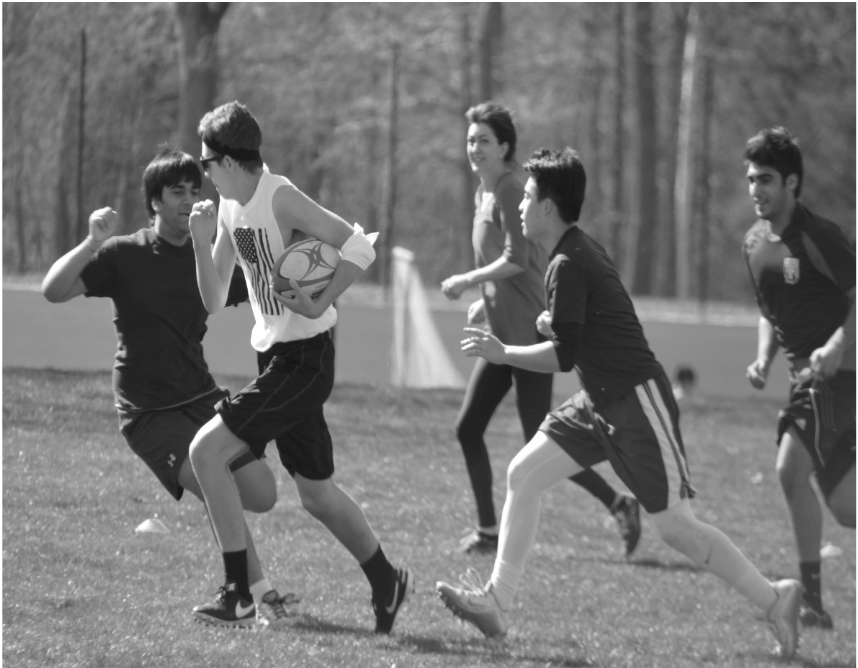 The extremely popular Rugby FSA, better known as the Groton Rugby Association (GRA), wants to continue the team's historic success this spring. While undefeated seasons are rare for high school teams, rugby can make the prestigious claim of never having lost a game in its four-year history. Although the team saw the departure of many former players after 2015, Captain Marco McGavick '17 is confident that the team can maintain its past dominance. Marco predicted, "The team will stay undefeated."
With Madame Stanton as their faculty sponsor, the team has eight players this year. Apart from Marco, there are three Fifth Formers, Tristan Smith '17, Dowey Tran '17, and Owen Duggan '17, as well as Fourth Formers George Altshuler '18, Rohan Varkey '18, Ben Cardinal '18, and Sammy Malhotra '18. Professional rugby teams have eleven starters; however, there is a popular form of the game called sevens, requiring only seven players. This form of rugby is what most high school teams in New England play so Groton's team of eight is sufficient.
Of the players, only three have had prior experience. This has forced the team to cover the basics of the sport while simultaneously staying fit in order to have the endurance necessary for moving at full speed throughout an entire match. So far, the team has had success. According to Marco, "The team is in great shape, newcomers are learning the game fast, and everyone is having a good time."
The team showed their grit by conquering the cold and playing an outdoor 3 vs. 3 scrimmage on their snowy field. While most teams were practicing inside, the rugby players showed their dedication to the sport and made memories sprinting through the frigid conditions. The daring George Altshuler, described by his captain as having "unquestionably the best personal appearance on the team," showed his sense of style by sporting cut-offs and sunglasses in the 25-degree weather. George remarked, "It's been a fun season so far, and it's only going to get better." This attitude is shared by the entire team. Rohan Varkey said, "It's been great to learn a new sport. I've been working hard to ensure another undefeated season." Marco praised Rohan as "always giving 110 percent" and said that his hardworking attitude was inspiring and contagious to the rest of the team.
With devoted, stylish players and an all-time undefeated record, the GRA will have a strong fan base this season and in the future. With nobody graduating and increasing popularity among students, the team looks promising over the next couple of years.
Their next fixture will be a tournament nearby in Massachusetts, where they will play against local public schools and hopefully bring home first place.
The team is also striving to get a home game this year. It is not often that one can witness a team that has never lost, and hopefully, the Groton community will have a chance this season.
About the Contributors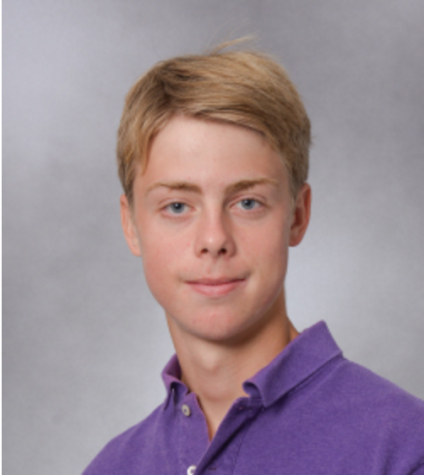 Westby Caspersen '17, Staff Writer
Westby Caspersen '17 is a Fifth Former who has written for The Circle Voice for two years. He writes mainly for the Sports section and is a three-sport...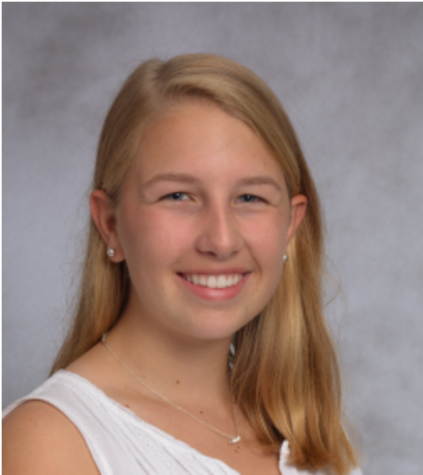 Allie Banks '16, Photography Editor
Allie Banks '16 has been on the CV staff for three years and has worked as Photography Editor for two of them. Starting on the staff in Fourth Form as...