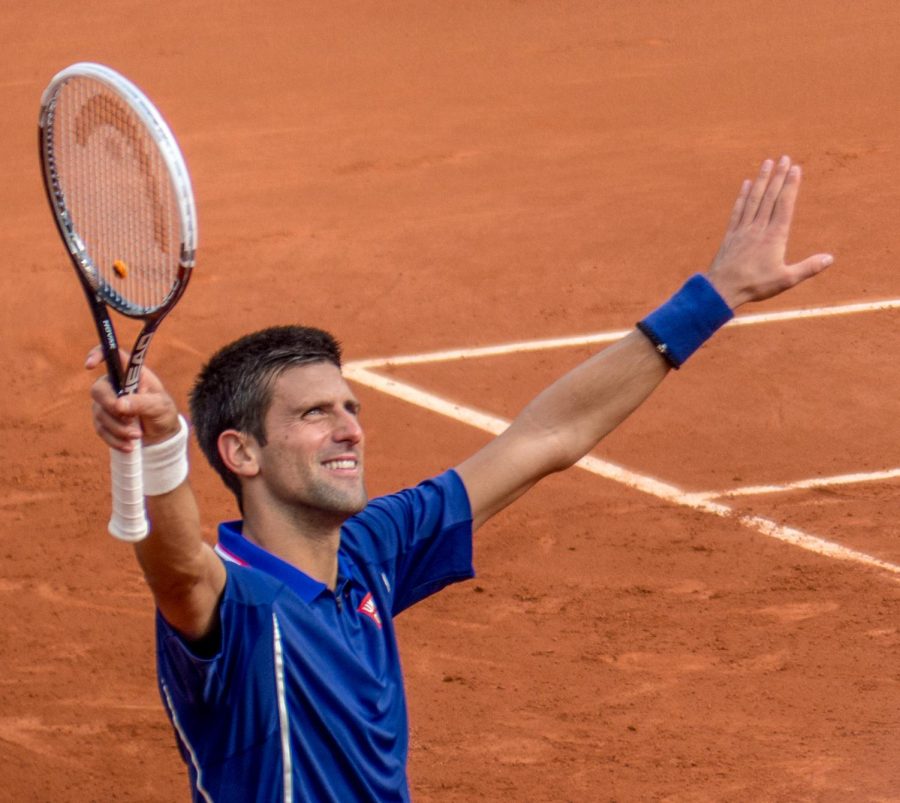 From attempting to unionize professional tennis to hitting a line judge with a ball at the US Open, Novak Djokovic is not a stranger to controversy. Yet, just as Djokovic could make on-court history with a record-breaking 21st Grand Slam title at the 2022 Australian Open, he made off-court history with deportation from Australia. 
In late November, due to federal mandates, Australian Open organizers required that all participants be fully vaccinated against Covid-19. The announcement was initially well-received given Australia's hardline Covid-19 stance and the disastrous hotel quarantines of the previous year. Even so, Djokovic's uncertain vaccination status and previous remarks expressing doubts about receiving the vaccine posed a threat to the Australian Open's efforts. As the tournament grew closer, Djokovic was granted a medical exemption from vaccination due to a previous positive Covid-19 test which provided him with natural immunity to the virus. 
Upon Djokovic's January 5th arrival to Australia, his visa was revoked by the Australian Border Force, because he had "failed to provide appropriate evidence" to obtain a vaccine exemption. After being detained in a hotel, Djokovic was released by Australian judge Anthony Kelly. However, Australian Immigration Minister Alex Hawke canceled Djokovic's visa days later, claiming that his presence in the country would cause "civil unrest," especially by encouraging "anti-vaccination sentiment." Detained again, Djokovic tried to appeal the decision, but Federal Court judges unanimously upheld his visa cancellation, ultimately deporting Djokovic from the country – a definitive end to the lengthy saga. 
Given the nuance of Djokovic's situation, it's difficult to boil the question down to whether Djokovic should be vaccinated. Djokovic is under no obligation to be vaccinated and – like any other person – he is entitled to a choice regarding vaccination. That is not to say foreign countries are obligated to allow an unvaccinated individual entry. The Australian government had previously established that only vaccinated visitors would be able to enter the country, and vaccine exemptions would not be given based on recent exposure to Covid-19. They also have a right to their own health and safety protocols that neither an individual nor a private organization can overrule.
It would be disingenuous to place the blame for the situation solely upon Djokovic and Australian Open organizers. The legal disarray the Australian government placed itself in is almost entirely of its own doing. When the medical exemption panel was established by the Australian Open, it was done so in close cooperation with the Victorian Department of Health. Had the Australian government been consistent and attentive with its Covid-19 policy enforcement, Djokovic would never have set foot in Australia. Djokovic's entrance into the country confused and angered many Australians who found his presence in conflict with the Australian government's strict Covid-19 policies. 
The ultimate decision reached by the Australian government, despite its previous contradictions and missteps, was in the best interests for the country. Hawke's claims had some validity since Djokovic's relationship with Covid-19 has been, at best, unproductive and frequently reckless. As Covid-19 ravaged countries in the summer of 2020, Djokovic organized the ill-fated Adria Tour, which lacked proper social-distancing and masking protocols. It was no surprise when several people, including Djokovic and his wife, tested positive for Covid-19. In addition, Djokovic failed to reschedule an interview with a French journalist even after he tested positive for Covid-19.The Australian government had every right to be concerned with someone who had a checkered past with Covid-19, particularly as they combat a spike in Covid-19 cases. Furthermore, even if these suspicions were unfounded, ensuring that players and spectators involved in the tournament are vaccinated is the best way to curb the spread of the virus. 
Despite the bureaucratic mess the Australian government made from Djokovic's situation, their final decision was a reasonable one – even if it should have been reached weeks earlier. The 9-time Australian Open winner and reigning champion, at least for now, will have to wait for another opportunity to win his 21st Grand Slam title. Perhaps Djokovic and the Australian government have emerged from this drama with a sense of responsibility and, if not, at least those down under can rest easy with a vaccinated Australian Open champion.