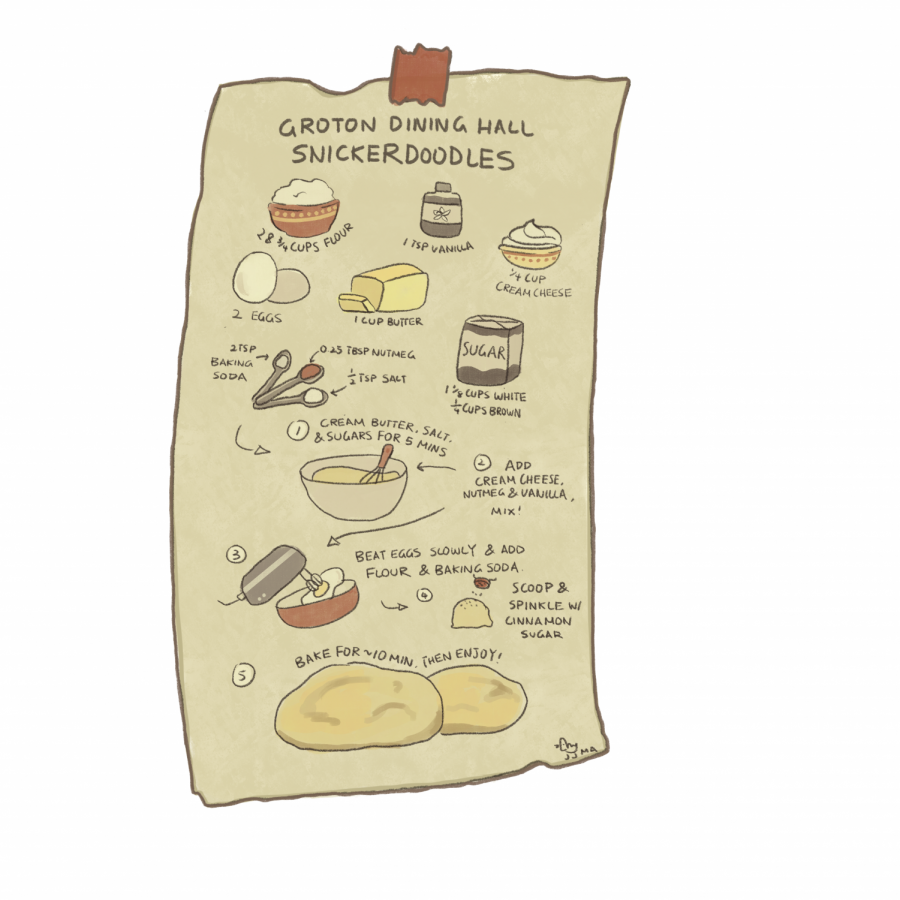 We all have comfort foods and snacks that we hold dear and close to our hearts. They provide well-being and satisfaction when we are feeling stressed, down, lonely or just plain hungry.  
According to an article published by the Psychological Science journal, there is a strong correlation between comfort foods and the comfort we get from loved ones. In fact, simply thinking about our comfort foods can make us feel significantly better. For many students at Groton, living away from their loved ones can mean craving the foods that remind them of home.
As a new 3rd former at Groton, I often think about the foods that bring me memories and feelings of home.  The chefs and the dining hall staff work very hard to help remind us of the comforts of home that we all crave. That got me curious to find out what the favorite dining hall dessert is among the students at Groton.
Upon talking to a group of students, I found the most popular answer: cookies, with chocolate chip cookies being at the top of the list. I can see why the sweet, warm and soft cookies at Groton are so many people's favorite. 
I reached out to the lovely Groton chefs regarding the delicious cookies that they bake fresh in the dining hall. Thanks to Ms. Mei Bai and Mr. Wetterwald, I was able to get some of the recipes, and I am listing the recipe for the Snickerdoodle cookies here.
Snickerdoodles from the Groton Dining Hall
Servings: roughly 24 cookies
(This recipe has been edited for clarity and adjusted by a 1:24 ratio from the dining hall's batch recipe)
2 eggs
2 ¾ cups all purpose flour
2 tsp baking soda
½ tsp salt
1 cup butter
1 ⅛ cups white sugar
¼ cup brown sugar
¼ cup cream cheese
1 tsp vanilla extract
0.25 tbsp nutmeg
2 tbsp cinnamon sugar (for sprinkling)
Preheat the oven to 350 degrees.
Put soft butter, salt and sugars in a mixing bowl and cream together for 5 minutes.  Add cream cheese, vanilla and nutmeg.
Beat the eggs slowly and add flour and baking soda until fully incorporated.  Scoop into a ball and sprinkle with cinnamon sugar.
Bake for roughly 10 minutes or until edges are set and golden.
I think that it's important to have joy in life, certainly for the big things, but for the small things too.  Give yourself time to do things that make you happy. Doing something as simple as allowing yourself to enjoy a favorite dessert or a snack can make a big difference in your day and outlook – cookies are definitely at the top of the list for many Grotonians.